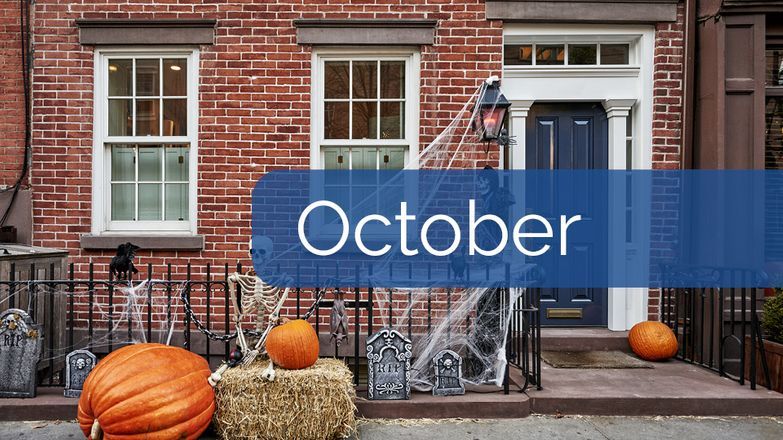 The number of tenants experiencing rent increases is 13 per cent lower than October 2019, when the figure stood at 50 per cent. The number has been decreasing monthly since August, which stood at 48 per cent, and in September's it was 40 per cent.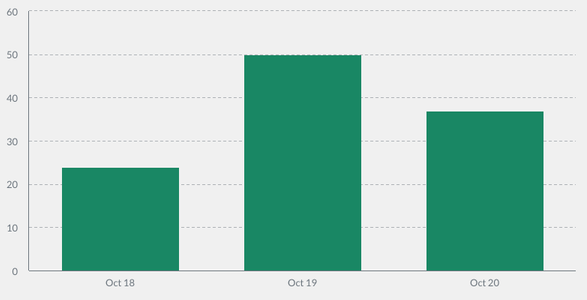 New prospective tenants
The average number of new prospective tenants registered per branch rose to 88 in October, from 82 in September. Regionally, the West Midlands had the highest number of new tenants registered per branch, with an average of 173. However, Scotland had the lowest figure with an average of just 30 new prospective tenants registered per branch.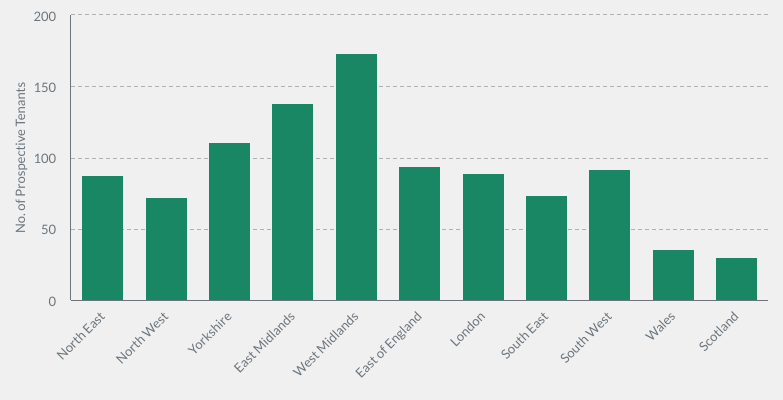 Length of tenancies
Tenants stayed in their properties for 19 months on average in October, a fall from 20 months in August and the third consecutive monthly decrease in a row. Regionally, this figure was highest in Wales with tenancies lasting 30 months on average and lowest in Scotland, with tenancies lasting an average of 14 months.
Management
193 properties were managed per letting agent branch in September and rose to 213 in October. Year-on-year this is an all-time high for the month of October, with the previous record being 201 in 2019.
Buy-to-let
Four landlords per branch sold their buy-to-let properties in October which fell from five per branch in September.
Download the report