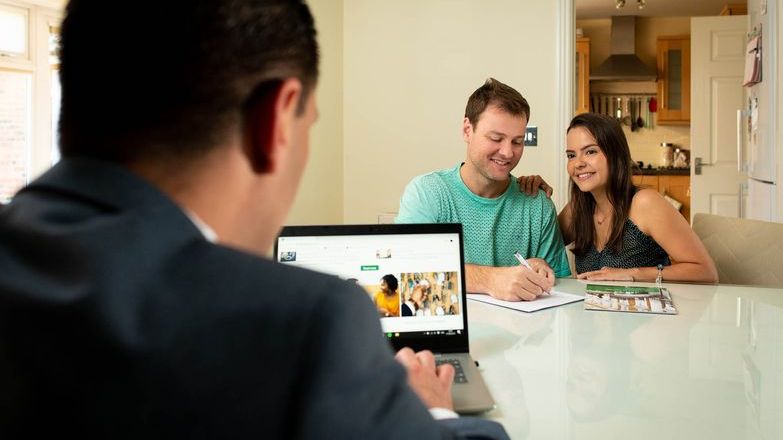 The new arrangements for approved Identification Document Validation Technology (IDVT) are planned to come into force from 6 April 2022.
Currently, in addition to hard copy documents, overseas nationals with an immigration status are issued a share code which can be used to carry out real-time checks on an applicant's eligibility using Home Office systems.
However, although COVID-19 restrictions currently allow everyone to undergo a check based on hard copy documents via video call, this is not considered a sufficiently robust system for permanent arrangements.
Failure to complete in-person Right to Rent checks
With no UK identity card system in place, British and Irish citizens have been left behind as the digital Right to Rent process has moved forwards. This latest development follows a consultation process that demonstrated the need for a remote solution for British and Irish citizens, not least because of the widespread struggle to persuade tenants to attend in-person checks, particularly following the expiry of a time-limited check. Failure to provide evidence for Right to Rent checks when asked by enforcement agencies can lead to significant civil penalties which escalate with repeat offences.
Right to Rent Consultative Panel
Propertymark is a member of the Home Office's Right to Rent Consultative Panel where we have helped to shape the rules for the private rented sector in England. Last year, our network of Regional Executives and members fed into a survey to inform the Home Office and help them understand how the digital identification process works for letting agents and what it should look like in the future.
The Home Office is motivated to unlock improved user experience in the digital world, increase security and boost economic growth, all of which are underpinned by technology removing human error in identifying fraudulent documents or inaccuracies. Following the survey, the overarching feedback was positively in favour of a permanent digital solution with stakeholders saying they expect the system of checks to be modernised and to keep pace with the changing landscape.
What does this mean for letting agents?
Certified digital identity checking platforms promise to simplify the process, removing the need for agents to check and record copies of original documents. From April, tenants and applicants will be able to upload images of their personal documents to IDVT, instead of presenting physical documents. Agents will secure an excuse against statutory penalty, by simply recording the outcome of a check made using an approved system.
IDVT service providers
For private sector IDVT service providers to be eligible for certification, they will need to be certified by UK Accreditation Service (UKAS) and meet the requirements of the UK Digital Identity Attributes Trust Framework.
Prior to April 2022, checks should continue to be conducted in line with current guidance.