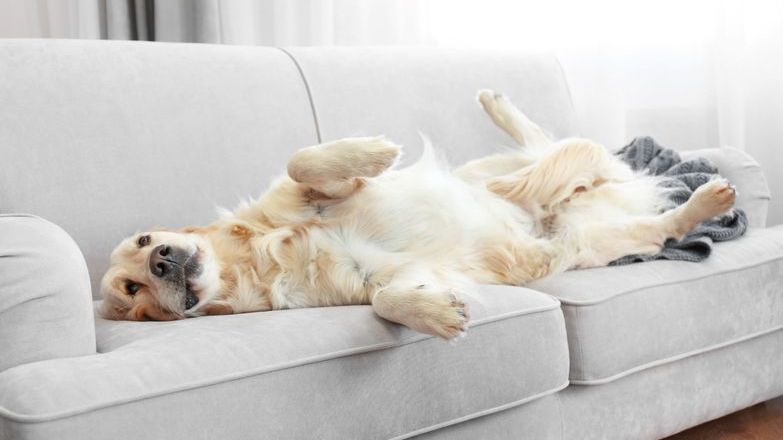 The Letter, backed by a cross-party group of over 35 MPs, as well as leading pet charities, Propertymark, and landlord associations, accompanied the Report, which was commissioned by pet charity AdvoCATS. It emphasised that the cap on Security Deposits has prevented landlords from covering costs, including charges for pet insurance.
Tenant Fees Act
The UK Government has made clear its support for making it easier for responsible pet-owners to rent accommodation through its Model Tenancy Agreement which was published in January 2021. However, due to the unintended consequences of the Tenant Fees Act, there are significant and unnecessary obstacles to bringing a pet into privately rented accommodation.
18 per cent of landlords who allowed pets before the Tenant Fees Act have stopped doing so since its passage
Pet deposits and insurance
In the Report, secondary legislation is being recommended to add pet deposits to the list of permitted payments. Additionally, the issue concerning pet damage insurance is to be investigated to clarify if secondary legislation would be sufficient to make the necessary change, or if primary legislation would be needed to amend the Act.
A recent survey of Propertymark's members revealed that 69 per cent of agents supported the need for a ringfenced pet deposit
Sector and public opinion are in favour of making pet damage insurance an option with 77 per cent of landlords believing insurance products should be available for both tenants and landlords. Furthermore, from conversations with insurance companies, the report also concludes that the Tenant Fees Act has created a significant barrier to the formation of a market for pet damage insurance.
51 per cent of landlords say that the reinstatement of pet deposits would deter them from raising the rent
Propertymark's concerns over renting with pets
Under the Tenant Fees Act, landlords and letting agents are no longer able to take a higher Security Deposit for tenants with pets – since 1 June 2019, deposits on new tenancies are capped at an equivalent five weeks' rent, where the total annual rent is less than £50,000-, or six-weeks rent, where the total annual rent is £50,000 or more.
Requirements from lenders and leases on flats or freeholders often have terms that restrict allowing pets. Furthermore, pets are not always suitable in certain properties, such as large dogs in small flats without gardens.
Property owners and managers want to minimise damage to their property and outside spaces, so they will want reassurance that this will not happen.