KPR: Software for Inspection, Repairs & FFHH Certification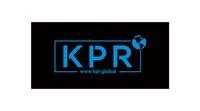 Our complete software explained
---
KPR Inspect
To break it down, KPR comprises of the core foundation property inspection software of Inventory, Check-in, Midterm, and Check-out, which we have ensured is easy to use, with basic, set checklists as well as the ability to add unlimited notes and photos to complete the reports, and the consistency of our software means that anyone in the agency can use it, from the manager to the office junior, even those who are not tech-savvy, it is simple and concise.
Our software is paperless, and records are securely stored in the cloud, so no more searching for lost files through cluttered storage cabinets.
It also features white labelling, meaning it can be bespoken to your agency branding and colours, making the report unique and professionally presented.
KPR Inspect also offers:
Legionella reports
HHSRS
Risk assessments
Block Management reports
Quick Inspection
Midterm Manager, allowing you to track the inspections due from 60 days out
Habitation reports
Unlimited reports can be carried out
Willis – KPR's Virtual Assistant
Ask us about our Block Management features.
Our bolt-ons
Do you wish to enhance your inspections? In addition to the core foundation property inspection software, you can add bolt-ons that are relevant to your agency, so you are not paying for features that you do not use. The bolt-ons include:
Repairs and Certificates
Repair / Issue manager
Send to contractor
Contractor database
Out-of-hours repair reporting
Repairs website link
QR codes linked to the property and repair weblink
FFHH manager, with FFHH certificate
Certificate manager to track EPCs, Gas Safety, EICR, HMO, Local Authority license expiry dates, and smoke and CO detector certificates
Upload certificates and view the number of certificates uploaded
Certificate expiry reminders - track expiry dates from 60 days before expiry
Certificate scanner
Tenant Communication
Inventory e-signing
Inventory signing reminders
Unlimited, branded Tenant Portal
Send repair requests
Property Self-Assessment report for tenants
Document Vault
Branded tenant help-sheets
Direct two-way tenant/agent communication
Certificate expiry date reminders
Available properties search button
Appointment reminders
We also offer third-party integrations.
Offer to members

KPR is proud to be a Propertymark Industry Supplier and will offer a 10% discount off your monthly fee and a £50 discount off your set up fee.
FREE recording: Oct 2023

Webinar: What makes KPR's Midterm Report standout and what legislation should you consider for your inspections?

Hosted by: Stuart Moore, UK Sales Manager at KPR and David Cox, Legal and Compliance Director at Rightmove.
KPR talk to David Cox from Rightmove about what legislation you need to consider when carrying out a midterm inspection and how KPR's midterm report has you covered.
---