KPR: property software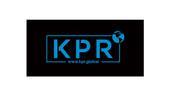 A complete property management system on a FFHH platform, producing quality audits from collated, synced reports. Easy to use, and fully guided process. We host regular demos and live webinars, allowing you to use the software at its full potential, and our Knowledge Centre is only a few clicks away.
Open API with feeds to Let MC, Reapit, Agent OS and Fixflo, to name a few. KPR also has Willis, an automated property compliance management assistant for scheduling and reminders, navigating you through the system with ease.
The Tenant App features a productive two-way communication for agent to tenant and allows the tenants to conduct self-assessments on their properties, with basic photo and note templates allowing them to report any maintenance issues.
KPR software has already been used on over 300,000 properties, by small agencies to multi branch corporate agencies.
Book an online demo →
Download our brochure →


0208 54 22 333

Offer to members

KPR is proud to be a Propertymark Industry Supplier and will honour a 20% discount on our 'Plus' packages for all members; simply quote your membership number and start enjoying the discounts.
We've vetted all our Propertymark Industry Suppliers, hand-picking the ones that will directly benefit you. Share in the expertise of our suppliers as they offer up their knowledge on a variety of topics through the webinars we host.
Industry supplier news
Many agents spend a lot of time calling utility providers to update them of tenancy changes and to challenge inaccurate bills for their landlords. Delegating this responsibility to a Utility Management Provider will allow agents the time to focus on their core business.
What is the future of Customer Relationship Management (CRM) software in the face of emerging PropTech and is specific software delivering quality services rather than a singular software delivering a satisfactory or good level of support?
PropTech is a vital part of the digital transformation of the property industry; it helps end-users make better decisions, encourages the industry to move beyond traditional processes, and ultimately makes the life of an agent easier.
---