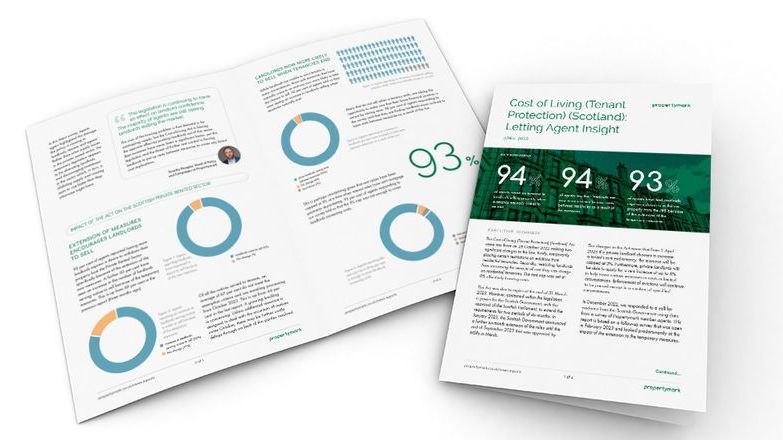 Executive summary
The Cost of Living (Tenant Protection) (Scotland) Act came into force on 28 October 2022 making two significant changes to the law. Firstly, temporarily placing certain restrictions on evictions from residential tenancies. Secondly, restricting landlords from increasing the amount of rent they can charge on residential tenancies. The rent cap was set at 0% effectively freezing rents.
The Act was due to expire at the end of 31 March 2023. However, contained within the legislation is power for the Scottish Government, with the approval of the Scottish Parliament, to extend the requirements for two periods of six months. In January 2023, the Scottish Government announced a further six-month extension of the rules until the end of September 2023 that was approved by MSPs in March.
The changes to the Act mean that from 1 April 2023 if a private landlord chooses to increase a tenant's rent mid-tenancy, the increase will be capped at 3%. Furthermore, private landlords will be able to apply for a rent increase of up to 6% to help cover certain increases in costs in limited circumstances. Enforcement of evictions will continue to be paused except in a number of specified circumstances.
Impact of the Act on the Scottish Private Rented Sector
93 per cent of agents reported having more landlords express a desire to withdraw their property from the Private Rented Sector specifically because of the extension of the new measures. A further 83 per cent have seen an increase in the number of landlords serving notice to sell because of the temporary measures. This is up from 69 per cent in the previous report (three months ago).
Download the full report