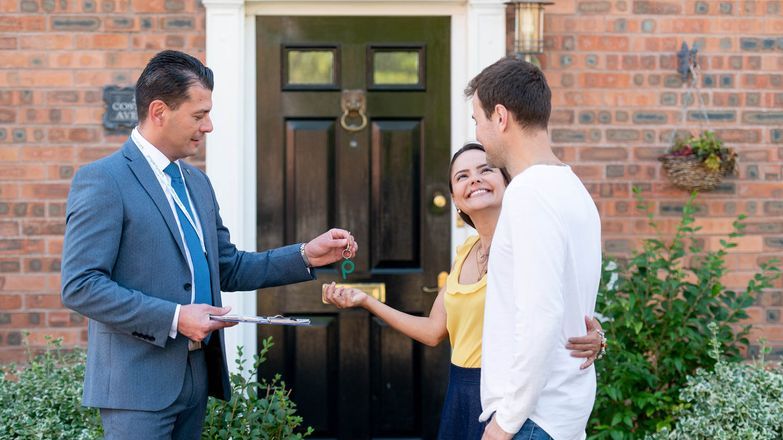 First Homes will see a discount locked into the property to ensure more first-time buyers benefit in years to come.
The scheme will give people the opportunity to buy a home in their local area. It will lower deposit and mortgage requirements for local first-time buyers in England, with the discount prioritised for veterans and key workers such as nurses, police officers, and firefighters.
The discount will be passed on with the sale of the property to future first-time buyers, helping thousands more people in years to come and ensuring local communities can stick together.
Who will pay for the discount?
The discount will be paid for through the contributions that housing developers routinely provide through the planning system. These contributions are an established mechanism for ensuring that new developments deliver benefits for local communities. This means that the First Homes scheme will not result in extra building costs.
When owners of First Homes decide to move up the ladder, their home will be independently valued. When they sell the home, the discount will be passed on to the new owner with the discount (of at least 30 per cent) applied to the new value.
This means homes will always be sold below market price and local communities will benefit for generations to come, with local authorities continuing to allocate these homes to first-time buyers and able to prioritise local workers. First homes can only be used for housing the buyers, not as buy-to-let or as holiday homes.
An example house, on the market for £300,000 would receive a discount of 30 per cent, meaning the First Home Buyer pays only £210,000. When the owner is looking to sell, the new value of their home is £350,000. This is allocated to a new first-time buyer or prioritised worker by the local authority, and it is sold with a 30 per cent discount at £245,000.
Image attribution: "Robert Jenrick Official MP Portrait" used under CC BY 3.0 / Cropped from original
In this document the Government explains the proposals for the First Homes scheme and how they plan for it to work.
Housing is at the heart of our economy meaning that issues are frequently at the top of the political agenda. We're in the thick of it, placing issues on the agenda and challenging decision-makers on the issues that matter to you.