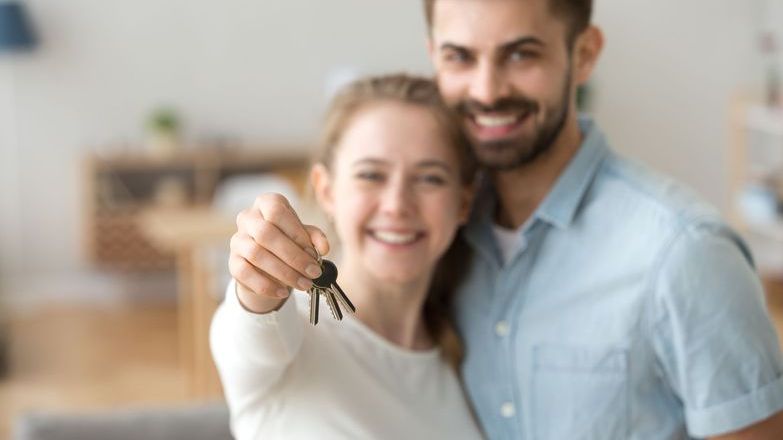 This will be the first comprehensive review of the mortgage market for a decade with a report due for publication in Autumn 2022 to give homeowners better access to low-deposit mortgages.
Currently, the rise in house prices, stringent mortgage lending restrictions and high deposit requirements are hampering the ambition of many young people who want to own their own homes. Over 50 per cent of today's renters could afford the monthly cost of a mortgage but various constraints mean only 6 per cent could immediately access a typical first-time buyer mortgage.
Leasehold reform
The Prime Minister has also reaffirmed his commitment to end the scourge of unfair leasehold terms to give leaseholders better control over their homes, driving forward leasehold reform, including the ability for a leaseholder to buy their freehold. This will help 4.6 million households genuinely own their own home and will include discounts of up to 90 per cent for those trapped with egregious, escalating ground rents.
Universal credit reform
A pledge to turn 'benefits to bricks' was also included with a change to the welfare rules so that the 1.5 million people who are in work but also on housing benefits will be given the choice to use their benefits towards a mortgage, rather than automatically going directly to private landlords and housing associations.

The UK Government will also change the rules to incentivise those who are claiming Universal Credit to save for a deposit, allowing people on benefits to save into a Lifetime ISA. Currently, welfare rules taper the amount of Universal Credit received when the claimant's savings exceed £6,000, and it stops entirely when savings exceed £16,000. A commitment to exempting Lifetime ISA savings from these rules will take place. This will mean that people can save a little each month specifically for a deposit without impacting their Universal Credit payments until they have enough for a deposit for a first home.
Mortgage interest
To support existing homeowners, improvements will take place to the support for mortgage interest (SMI) – a loan which helps claimants pay interest on their mortgages and stay in their homes if they lose their jobs.

Currently, this only kicks in after nine months of unemployment so the UK Government will bring this forward to three months, which will bring the UK Government into line with what lenders offer in these circumstances.
Housing association purchases
Two and a half million tenants renting their homes from housing associations will be given the opportunity to buy them at a discount through an extension of the Right to Buy scheme. The Prime Minister will also commit to the building of replacement social homes for each one sold.
New homes
The Levelling Up Secretary will push forward the UK Government's commitment to delivering 1 million new homes by the end of this parliament. Working with local communities to build the right homes in the right places, more publicly owned brownfield land will be used, and small sites unlocked, with priority given to key workers and first-time buyers.
Propertymark will continue to liaise with the Department for Levelling Up, Housing and Communities to ascertain timelines for the pledges made.