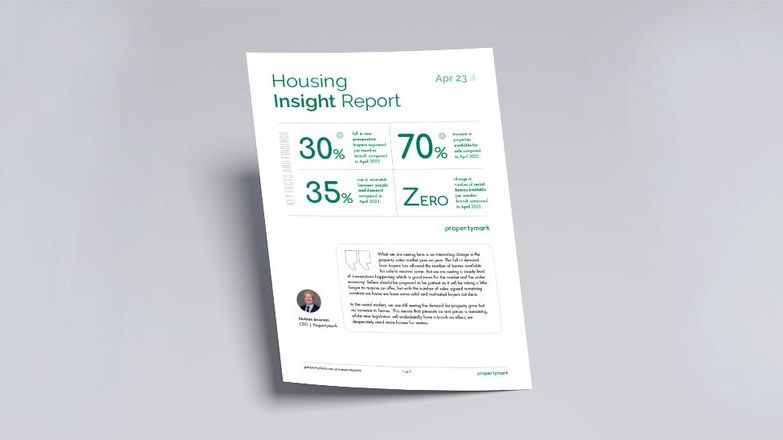 This report is based on responses to a survey of Propertymark member agents conducted between 31 March and 13 April 2023. Analysis is based on data provided by agents specific to 112 sales branches and 107 lettings.
Sales
Demand eases ahead of summer months
The average number of new prospective buyers registered per member branch drew back slightly to 70 in April, down from 93 in March. Demand was 30 per cent lower in April 2023 compared to April 2022 when the housing market was in a frenzy.
The average number of viewings per property remained steady in April. The average last month was 3.3 compared to a December low of 1.8. As with new buyers registered, viewings were down year-on-year. They were 53 per cent lower in April 2023 than April 2022.
Supply of new homes up for sale per member branch remained stable at 10 per branch in April
At the same time, the average number of sales agreed per member branch held at 8, which is the same as last month and the same as the pre-pandemic average (2014–2019).
Lettings
Demand continues to rise
The number of new prospective tenants registering per member branch rose slightly to 118 in April. This figure is up from the December low of just 64. It is also 24 per cent higher than April 2022.
Download the full report