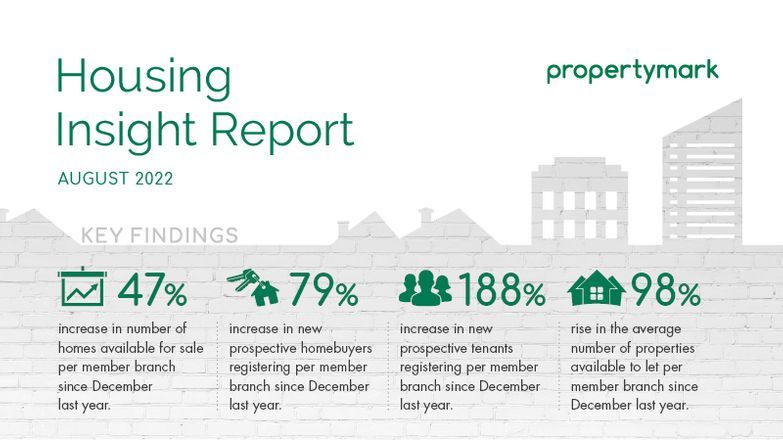 Sales
The number of available properties per member branch has risen by 47 per cent since the depths of winter last year but demand has risen by 79 per cent over the same period. The number of agents reporting average price agreed at or above asking has held steady since July when we saw a minor fall compared to June. This shows that the winds are still blowing in the seller's favour, if not quite as strongly as before.
Month-on-month we have also seen a slight increase in new prospective tenants registered and instructions, suggesting the autumn market may have started a little early.
The start of the autumn season?
The number of new buyers registering per member branch in August rose slightly over July potentially indicating the start of a pickup for the autumn season. There was 86 new prospective homebuyers registered per member branch in August—a 79 per cent increase since December last year.
Lettings
Upward pressure on rents set to continue
The number of new tenants registered on average per member branch reached a new peak at 141 in August but supply of available homes to rent has not risen in the last three months. With a growing mismatch between supply and demand, pressure on rents will rise even further.
Supply of available homes remains constant with our members reporting having 10.9 properties on average per member branch that were available to rent in August—the same figure as the last two months. 10.9 properties is 98 per cent above the December figure of 5.5.
Download the full report