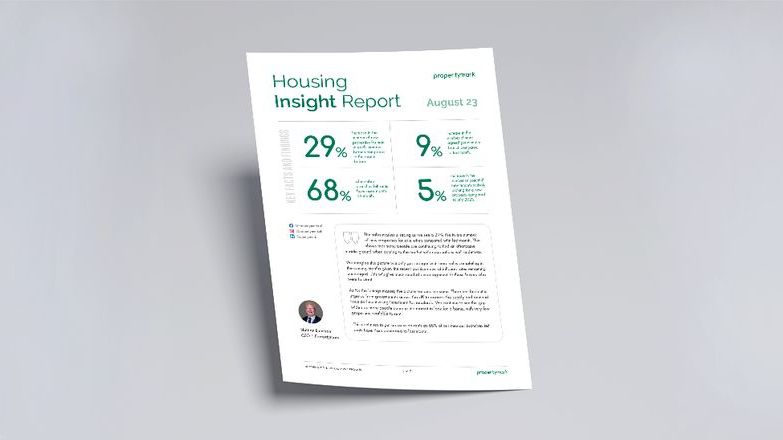 This report is based on responses to a survey of Propertymark member agents conducted between 1 September and 14 September 2023. Analysis is based on data provided by agents specific to 100 sales branches and 99 lettings.
Sales
Demand from house hunters
With inflation and interest rates remaining higher than previous years, market conditions remain demanding. We are however likely to be reaching the peak of that curve and are potentially starting to see very early signs of forward motion again. The average number of new prospective buyers registered per member branch is up to an average of 81 in August 2023 from 64 in July 2023.
Supply showing positive signs of growth
The supply of new homes placed for sale per member branch showed another positive uplift in August 2023 – now at an average of 13 per member branch. The average number of sales agreed per member branch remained static however, when compared to the month previous.
Lettings
Demand continues to out strip supply
The number of new prospective tenants registered per member branch showed a further climb. August 2023 had an average of 197 prospective tenants registering compared to 149 in July 2022. Figures in August 2023 were up almost 32% year on year and demonstrate a trend that continues to spiral.
Download the full report