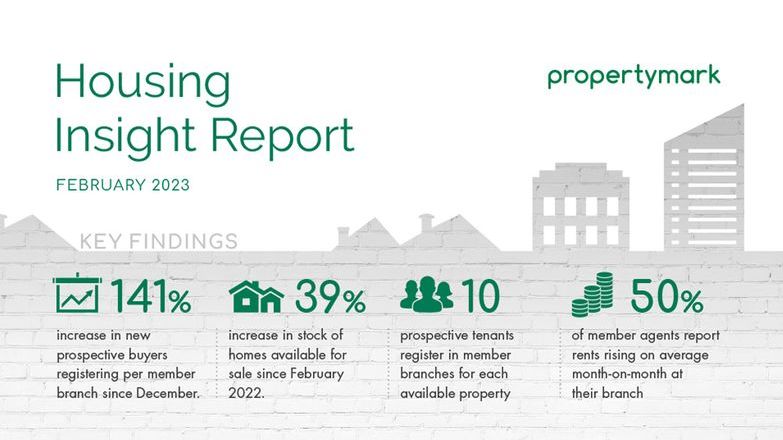 Sales
The average number of new prospective buyers registered per member branch rose from 70 in January to 94 in February. The continued rise in demand since December is a regular seasonal trend and suggests buyers have not been put off looking for a new home by rising interest rates.
Lettings
A steady stream of new prospective tenants
The number of new prospective tenants registering per member branch held at 91 in February. This figure is very close to last spring's average of 94. The number of properties available to rent per member branch remained steady at 9 in February.
Download the full report