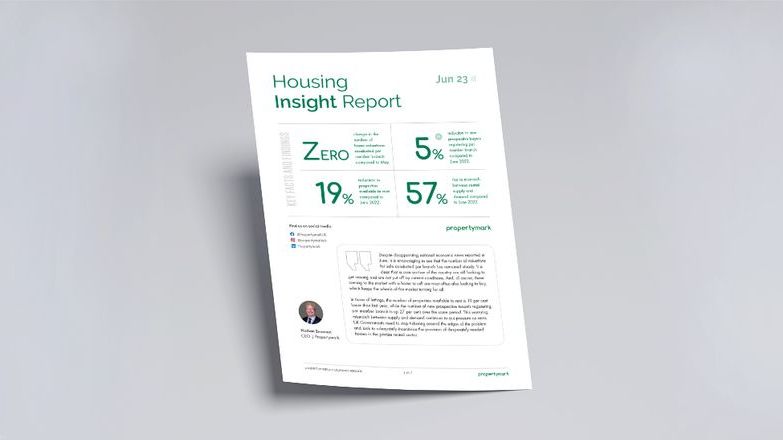 This report is based on responses to a survey of Propertymark member agents conducted between 30 June and 12 July 2023. Analysis is based on data provided by agents specific to 94 sales branches and 101 lettings.
Sales
No sign yet of fundamental change in market conditions
Although mortgages are peaking again, there is little sign that this strongly impacted the market in June. The average number of new prospective buyers registered per member branch fell slightly to 69 in June, down from 86 in May. Demand was only five per cent lower in June compared to the same month last year.
The average number of viewings per property continued to fall back slightly from its recent peak in April. In June, the average number of viewings per available property was 2.6 compared to 3.3 in April.
Supply follows summer lull
The supply of new homes up for sale per member branch continued to lessen in June—now at eight per member branch. A summer lull is generally expected. On the other hand, the average number of sales agreed per member branch held at seven in June—the same figure as the previous month.
Lettings
Steady stream of prospective tenants
The number of new prospective tenants registered per member branch remained strong in June compared to May with 118 prospective tenants registering on average compared to 113 in May. Figures in June were up on 2022 by 27 per cent.
Download the full report