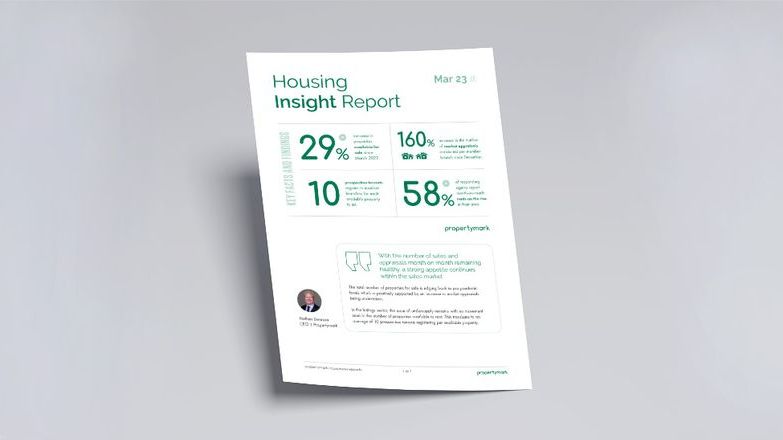 This report is based on responses to a survey of Propertymark member agents conducted between 31 March and 13 April 2023. Analysis is based on data provided by agents specific to 112 sales branches and 107 lettings.
Sales
Strong number of buyers looking for a home
The average number of new prospective buyers registered per member branch remained strong at 93 in March (94 in February). Strong demand since the start of the year suggests buyers have not been put off looking for a new home by rising interest rates.
The average number of viewings per property remained steady in March. The average last month was 3.2 compared to a December low of 1.8.
Number of properties for sale continues return to pre-pandemic levels
In March, our members reported an average of 26 market appraisals per branch. The continued rise since December implies the nation is looking to get moving once again and are not deterred by current economic conditions.
Lettings
Demand remains robust
The number of new prospective tenants registering per member branch held at 106 in March. This figure is up from the December low of 64. The number of properties available to rent per member branch remained stable at 10 in March.
Download the full report