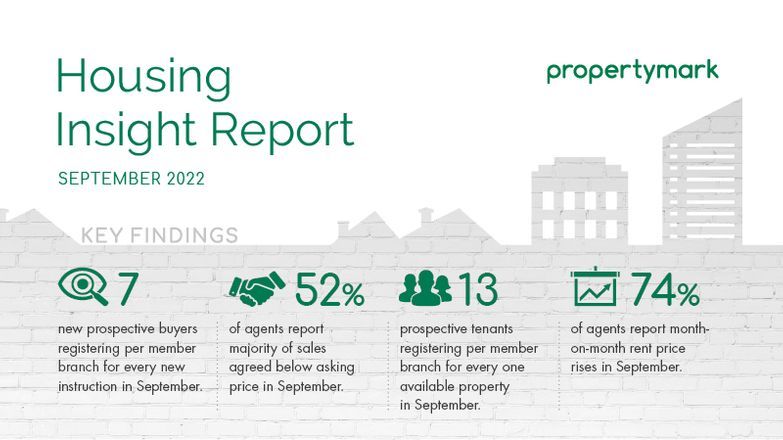 Sales
Since April, the number of homes for sale per member branch has risen from 20 to 30—an increase of 50 per cent. The number of new applicants registering per member branch held steady at 83 in September—up from the summer dip and what we would expect in the Autumn market.
The number of agents reporting average price agreed at or above the asking price has fallen to 48 per cent, suggesting some of the intense heat is coming out of the market. But this is also well above the pre-pandemic average of only 22 per cent.
Autumn market shows resilience
The number of new buyers registering per member branch in September held at 83 (very similar to last month). Numbers registering were up slightly last month over July, indicating the start of an uptick for the autumn season. While the pickup has held, it has not increased any further, suggesting there may be some hesitancy among new buyers given rising interest rates.
Lettings
High demand not letting up
The number of new tenants registered reached a new peak at 147 on average per member branch in September but the supply of available homes to rent has not risen in the last four months.
An average of 147 new applicants were registered per member branch in September. This number has continued to rise despite the recent rise in rents.
Download the full report