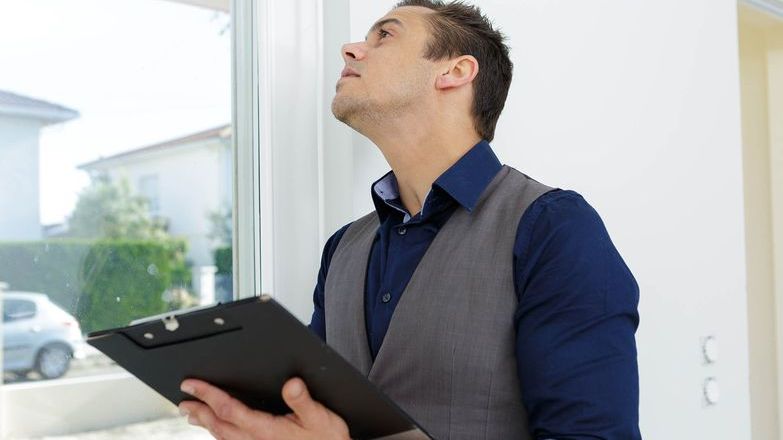 Inventory reporting is essential for resolving tenancy disputes
A detailed inventory is essential to avoid a dispute when a tenancy ends. Recording the cleanliness and condition of your property with defined descriptions, details on fixtures, fittings, contents, and decoration before the start of the tenancy are essential for potential deposit negotiations and disputes at the end of a tenancy.
Though photographs have been used as an addition to detailed descriptions, they weren't seen as a reliable substitute for the written word; failing to pick up on issues such as dirt, dust, and can be difficult to show scale or perspective. However, with Inventory Hive and TDS working together to streamline and transform the private rental sector, the Inventory Hive app users now benefit from 360° camera technology, which is useful as evidence in TDS deposit disputes.
How are 360° images helpful for adjudicators when looking at a deposit dispute?
Any high-quality, relevant evidence helps resolve disputes. While adjudicators are experienced at interpreting check-in and check-out reports with supporting images, 360° images allow an adjudicator to explore the property in a way we haven't been able to before. It's not possible to photograph every element of the property at the start of the tenancy, and it is impossible to know what may fall into dispute at the end of the tenancy. 360° photographs provide an additional layer of protection and will show almost all areas of a room.
Additionally, 360° photos can help when an adjudicator decides if replacement is justified, and one consideration is the prominence or context of the damage. Traditionally, the clerk/agent will photograph the damage. However, it is often difficult to determine whether this was in a prominent or discrete location, which can be the deciding factor in awarding compensation towards the cost of replacement.
How can adjudicators view 360° images when viewing an inspection report?
The TDS portal allows the parties to upload the reports, which will contain links to these images to be viewed via the report.
Have there ever been any cases where 360° images have proved to be an important piece of evidence when deciding a deposit dispute? Anecdotally, there have been occasions where an item was not listed in the written report. However, upon exploring the 360° image it was clearly shown as present, enabling the adjudicator to reach a fair outcome.
Do 360° images help speed up the decision-making during an adjudication process?
Each case is different, and an adjudicator will consider all evidence fully and appropriately, so it's difficult to say that would be the case. However, some agents/landlords submit every image of the property in the hope that at least one may prove useful to the adjudicator. Obviously, this means more time is taken uploading evidence and viewing evidence. As parties become more confident in this technology, 360° images will eliminate the perceived need to submit hundreds of often irrelevant photos in favour of just a few 360° images.
If a dispute ends up in court, how can you present 360° images as a piece of evidence?
Essentially, it is exhibited in a witness statement and it is advised to take a laptop or iPad to view at the hearing in case the court does not have the correct facilities.
Disputes training and guidance
Agents and landlords can learn more about the power of using 360° photos in tenancy deposit disputes at the Inventory Hive webinar on 25 October, hosted by Mitch Handley from Inventory Hive and featuring TDS lead adjudicator, Martin Wilks.
To explore inventory further, check out the Inventory and Check in/Check out Guide.
TDS Academy runs additional on-demand courses with Inventory Hive.
Course 1 'Pre-tenancy activity and inventory check-in' – includes an introduction to inventory check-ins and practical tips for compiling reports. The session focuses on key vocabulary/terminology and what to include in an inventory report.
Course 2 'Mid-term visits and end of tenancy check-out' – focuses on mid-term visits and end of tenancy check-out reports. The session includes practical guidance on undertaking reports, alongside how reports are approached by an adjudicator when considering deposit deductions.
Learn more about Inventory Accreditation with TDS and Inventory Hive