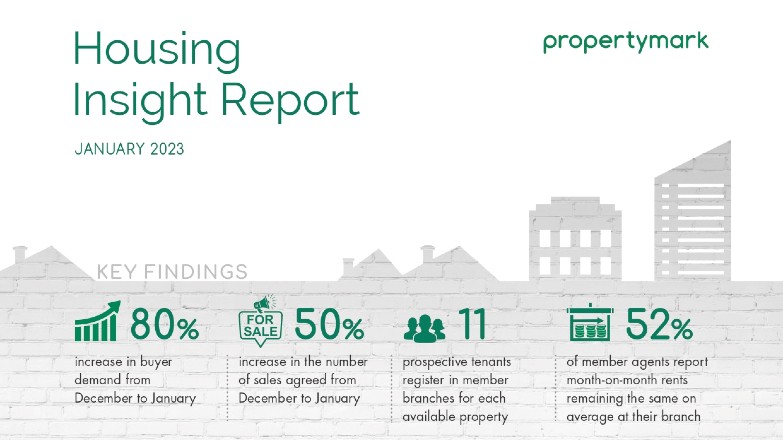 SALES
As with demand, supply also rose by 80 per cent from December to January. The average number of new instructions per member branch picked back up to nine in January, compared to just five in December.
The average number of viewings per property also rose in January compared to December. The average last month was 2.9 compared to a December low of 1.8.
LETTINGS
As with demand from homebuyers, those looking to rent also rose sharply in January compared to the December lows. 108 new applicants registered per member branch on average in January, compared to just 64 in December. 108 is only nine per cent lower than the figure in January 2022, suggesting demand remains strong in light of recent price increases.
Download the full report