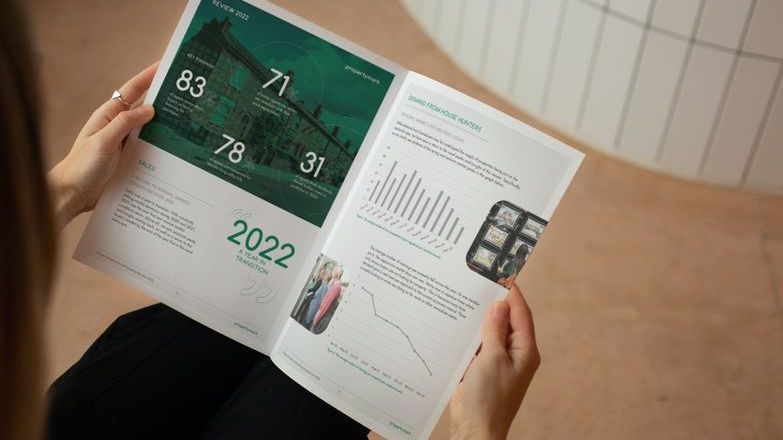 What happened in the housing markets in 2022?
The average number of viewings fell by 71%
In the sales market, the average number of viewings per property fell across the year from April to December by 71%. One estate agent put it, 'the cappuccino market days are over. We're now in espresso times where only serious buyers are out looking for property'. This is because many buyers have decided upon a wait-and-see approach to the current economic turmoil.
Member branches have seen a fairly steady stream of new instructions on average over the year, with traditional dips in December (0% change year on year from 2021 to 2022). At the same time, the total number of properties for sale has steadily risen over the year.
This is due to a divergence between new property instructions and the number of homes sold primarily over the second half of 2022. A small drop in the total number of properties available for sale in December 2022 was also noted.
Demand for rental properties is up by 57%
2022 saw peak numbers of prospective tenants registering in Propertymark's data with a new monthly record set in September at 147 new prospective tenants per member branch. Demand for rental property has grown by 57% since 2018 when Propertymark records began. At the same time, there was no growth in the size of the private rented sector to house these tenants.
Member agents' biggest concerns for customers and the coming year
71% of agents are concerned about unreasonable price expectations. Sales agents' greatest concern for sellers in 2023 was being unrealistic in terms of price achievable (71%). 48% were concerned about increasing conveyancing times and 41% were concerned about the impact of sales falling through on their vendors.