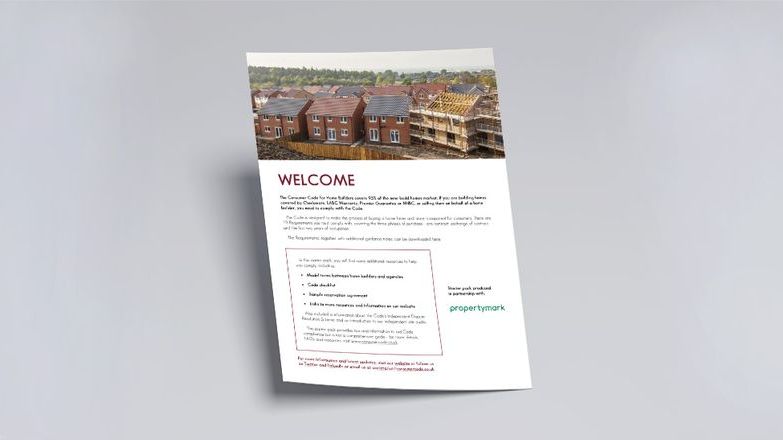 Agents have an important role to play in the marketing and selling of new-build homes on behalf of home builders, including maintaining high levels of customer service and ensuring compliance with the Code.
The Code protects the rights of purchasers by ensuring that they are fully informed about their purchase before and after they sign a contract, which must include a written reservation agreement that applies to any agent working for a builder of a new home covered by the NHBC, Premier Guarantee, LABC Warranty or Checkmate Warranty.
Model terms between agents and builders
If you're an agent selling new-build homes, or a builder working with an agent, the Code is a useful tool in order to aid compliance, including model terms between agents and builders, links to useful resources, and a handy checklist to help make sure you have covered the Code's requirements.
For full transparency, agents are required to display the Consumer Code logo in their offices, as well as in marketing materials and recommended to be displayed on the website.
Download the starter pack