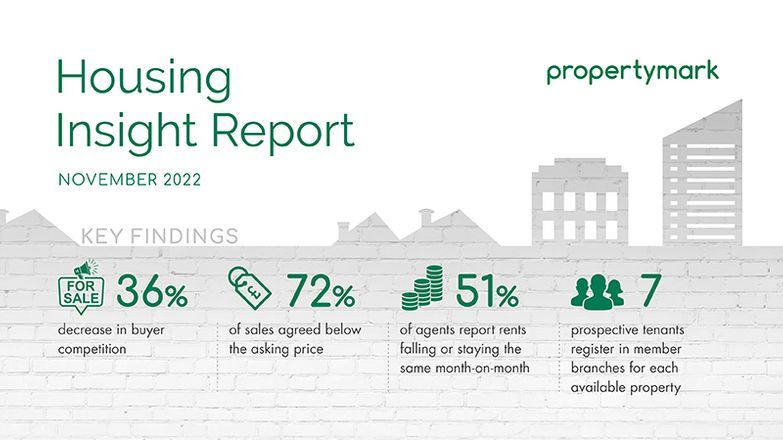 Sales
Good things come to those who wait, and it seems that this is true in today's housing market. 72 per cent of sales agreed were secured below the asking price in November. This is because competition has dropped by over a third, from a high of 11 new buyers to every new property instructed, now to just 7 buyers to every new property for sale in a member branch.
Buyers who were caught in bidding wars are now back in the driving seat as total available properties on the market continues to rise to an average of 33 properties per estate agent branch. That is a 74 per cent increase in homes to choose from since the start of the year.
Lettings
Pressure continues to come down on rents
The average number of new prospective tenants registered per member branch remained low in November, while the number of available properties rose slightly. The rise in supply over demand has reduced pressure on rents, with the number of agents reporting month-on-month rent price rises falling below 50 per cent for the first time since February 2021.
Download the full report