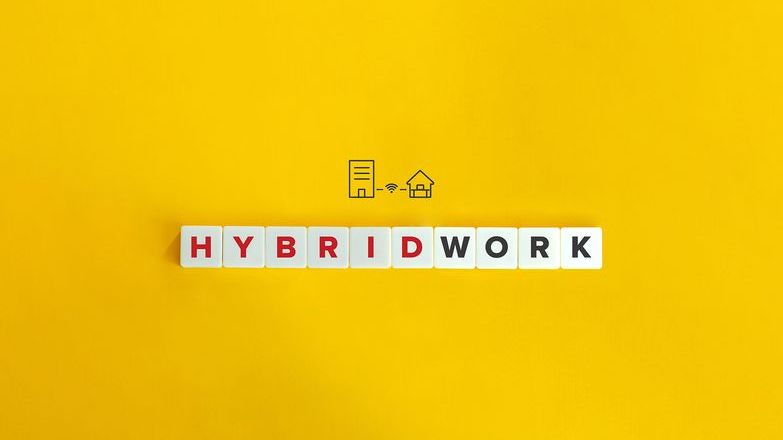 Is hybrid working here to stay?
If a remote or hybrid working approach for employees has been embraced, it is important that insurance reflects how a business operates in terms of any altered working arrangements. There are many areas of cover to examine, not only to ensure adequate cover is maintained, but also to determine where to potentially save money on a premium.
Cyber Liability
Hybrid working has brought with it a significant increase in cyber risk for businesses
Risk levels can be heightened when staff use home Wi-Fi connections that are easier to attack than the company's IT network. Data breaches due to employee error may also be more likely to happen and potentially take longer to uncover. Phishing incidents alone increased by 220 per cent during the height of the pandemic, and with 95 per cent of cybersecurity breaches down to human error, remote working will continue to present cybersecurity challenges.
Network security is not the only concern—consider the increased risk of damage or theft when transporting laptops and other mobile devices to and from work premises. It is important to let brokers know if employees have moved from an office desktop setup to using a laptop for remote working, as this may have an impact on valuations and premiums.
Take steps to improve cybersecurity, such as implementing a multi-factor authentication login system and strong email filtering tools. A proactive approach to cyber risk management can not only enhance security, but it can also help present risk positively to insurers which could help secure cover at a competitive price.
Directors and Officers (D&O)
Increased exposures for directors to be held accountable for poor performance or management decisions
For some, a sudden shift to remote working highlighted areas where the decisions or actions of management could be called into question. Claims could arise, for example the publishing of misleading statements or dishonest omissions when reporting company performance, or for not adhering to health and safety legislation for remote working practices. Further risk factors can include IT security vulnerabilities, employment law discrepancies, and environmental, social and governance (ESG) scrutiny.
Insolvency is another area that has the potential to lead to D&O claims, and company directors may find themselves under a brighter spotlight when it comes to their business decisions and handling of the COVID-19 crisis. The extent of D&O cover is dependent on the wording of the individual policy, and this is where the guidance of a broker can be beneficial.
Employers' Liability
It is a legal requirement to have employers' liability insurance if a business employs staff
Employers can now find themselves under greater pressure to ensure the welfare of their people in a blended work environment. This, together with continually evolving HR and employment law, means it is vital to have adequate cover in place to protect against potential claims from employees. These could include, for example, claims around equality/discrimination regarding flexible working, claims for a perceived health and safety failing, or an unfair dismissal claim.
As well as reviewing contracts and policies to factor in a hybrid working approach, insurers should be aware about employees working from home, whether it is temporary, or a more permanent arrangement.
Property
Increased risk of theft, criminal damage, electrical fires or escape of water
When buildings are left unoccupied it can increase the risk of theft, criminal damage, electrical fires or escape of water, and insurers will specify certain requirements to provide sufficient cover.
For many businesses, their physical place of work was left empty during the government-imposed lockdowns, and moving forward they may have downsized, or changed their use of some buildings. If this is the case, it is vital that brokers are notified, as many insurers will see this as a material change in risk and may wish to respond with additional measures they would like to see implemented.
Some property insurance policies will include a clause for unoccupancy of the space, which could potentially leave businesses at risk. Most commercial business insurance policies are reluctant to offer cover if the premises are empty for more than 30 consecutive days.
From an insurance perspective, contents insurance may need to be changed too from a fixed location to an all-risk location, as well as checking to see if they cover company-owned equipment in an employee's home.
Public Liability and Fleet
Hybrid working arrangements may mean have fewer visits from customers to premises
If your public operations have been reduced, it is important to review public liability cover to determine if it still reflects risk, and whether is it possible to making savings in this area.
For businesses with a fleet of vehicles, it is worth checking cover is still adequate, especially if the fleet has been reduced or added to, or increased driving activity (for example, driving greater distances due to expanding your business activities).
Professional Indemnity
Working outside quality control parameters will have increased exposure to errors
For some businesses, the move to remote working has created challenges in how they serve their customers—especially given the speed at which this needed to happen at the start of the first imposed lockdown.
For some businesses, working outside the usual management and quality control parameters of a face-to-face working environment will have increased exposure to errors, while higher staff absences may have also contributed to communication issues or a perceived downturn in service levels.
It is recommended that businesses of all sizes have professional indemnity cover in place to protect themselves from potential negligence claims. Regardless of whether these claims are valid or not, they can be costly to defend.

Gallagher can help
Adapting to new ways of working will be different for every agency and understanding the potential changes to risk isn't always straightforward. Gallagher can help determine that the appropriate cover will provide confidence to know that sufficient protection is in place, whilst controlling insurance costs.
We can also assist in other areas of risk management, including access to our web-based toolkit designed to help fulfil health and safety and other risk management obligations, as well as a specialist service that can explain and improve cybersecurity to reduce digital risk.
Gallagher are Propertymark's official insurance broking partner, offering up to 20 per cent off professional indemnity insurance for members. If you would like advice on your insurance programme contact the dedicated Gallagher team.
Our dedicated Propertymark insurance specialists are ready to answer any questions relating to existing insurance programmes as well as how we can help your business, call 0800 288 4921.
Visit Gallagher's website for more information