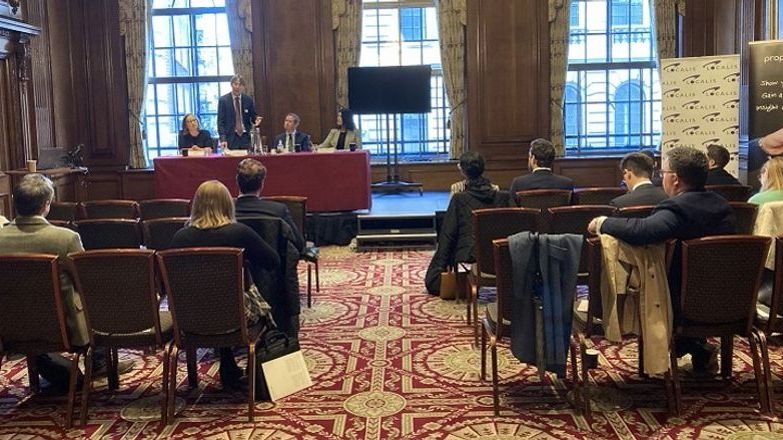 The hybrid event was attended in person by key stakeholders from across the sector including Liquid Gas UK, RICS, and the Retail Energy Code Company as well as many joining online via the live streaming.
Some key themes came out from the panel including setting energy efficiency targets based on property type, not tenure, and introducing policies that actually encourage behavioural change amongst consumers.
Speakers included:
Roz Bulleid, Deputy Policy Director, Green Alliance
Jonathan Werran, Chief Executive, Localis
Cllr David Simmonds MP, Chairman, All Party Parliamentary Group on Housing and Planning
Erin Walsh, Director of Built Environment, Connected Places Catapult
This report raises concerns over the affordability of retrofitting properties and highlights that residents in the North of England will be the hardest hit. Failure to factor in huge regional variations in property costs when incentivising homeowners and landlords to meet national net zero targets risks deepening economic inequality.
Jonathan Werran, Chief Executive at Localis, Chaired the proceedings and introduced the report, arguing that in keeping with the UK Government's skills and further education agenda, as laid out in the Skills for Jobs white paper, local authorities working collaboratively at a subregional level should develop local retrofit jobs strategies. To this end, setting up one stop shops as joint ventures would allow authorities to collect and analyse aggregated data regarding housing stock requiring retrofit and designing bespoke solutions on how to accomplish this.
During the debate, Roz Bulleid from Green Alliance agreed with what is in the report and local authorities working collaboratively will be vital to ensuring councils can deliver. Additionally, Roz added that the UK Government's Heat and Buildings Strategy was very tech-focussed rather than concentrating on behavioural change to help consumers make the right choices. Importantly she said that improved home energy retrofit can support better health outcomes, reducing press on the NHS with up to £2 billion saving per year.
Councillor David Simmonds MP who is Chairman of the All-Party Parliamentary Group on Housing and Planning said the key challenge as highlighted in the report is linking climate change to individuals making changes and their decisions – climate is local and not just global. Local authorities are best placed to identify what will make the biggest difference in their own area, tapping into local knowledge and resources. Building Regulations also have a key role to play, and we must ensure they are updated and reflect available technology. Financially landlords need incentives, and the Decent Homes Standard offers a model for improvement.
Each panel member was given the opportunity to give their views on the report and respond to questions. Erin Walsh, Director of Built Environment at Connected Places Catapult said that the report highlights an important issue around variants in house prices across the country, but this should also be linked to annual salaries in localities. Furthermore, despite many local authorities declaring a Climate Change Emergency, three-thirds of Councils do not have a road to net zero, so cooperation will be key.
Concluding remarks:
Skills and training are missing, and the UK Government's strategy needs to start with that now
Green jobs offer huge potential to Level Up parts of the north where retrofit improvements are needed the most
Engaging consumers is key to changing behaviour and what they buy
A one size fits all approach won't work – the UK Government must find different solutions for towns and rural areas
Need to make the EPC mean something for the consumer, revising the EPC system with live information and ensuring people understand the comfort benefits and savings