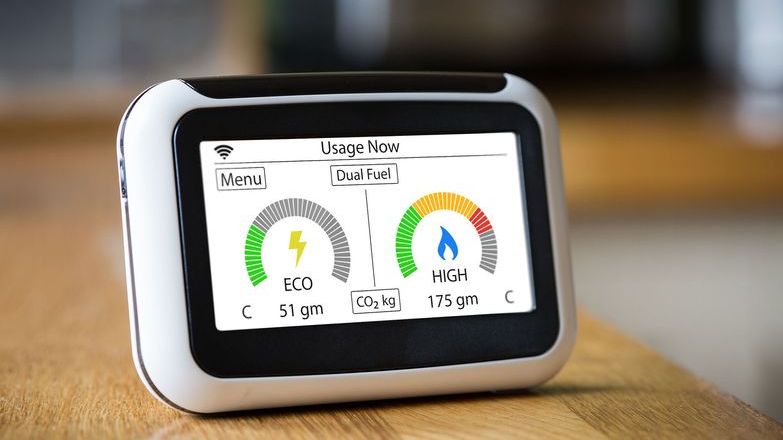 Smart meters are replacing traditional gas and electricity meters in homes, small businesses and schools across Great Britain as part of an upgrade to the national energy infrastructure and underpinning the cost-effective delivery of the UK Government's net-zero commitment.
Unlike domestic households (where energy suppliers are obligated to provide smart meter customers with an In-Home Display (IHD) of their near real-time energy use), energy suppliers are not obligated to provide non-domestic customers with a default way of accessing or engaging with energy consumption.
Policy changes
In July 2021, the UK Government consulted on changes to energy supply licence conditions, establishing a baseline data offer that non-domestic smart meter customers are entitled to receive from their supplier. The evidence base suggests that the supply market is not yet delivering such innovations at the pace needed to maximise the benefits of smart metering for all non-domestic customers.
In line with the views of most respondents, policy changes will take place (via energy supplier licence conditions) to improve the smart meter data offer for non-domestic consumers.
Subject to Parliament, the on-request data offer and awareness-raising requirements will come into effect from 1 December 2022. This will give consumers and their nominated third parties free access to data files in support of net-zero initiatives, whilst still giving the industry a further six months' notice to make any necessary adjustments.
The changes consist of:
On-request data offer
Non-domestic consumers and their nominated third parties can request free access to (up to) 12 months of their historic smart meter energy use data. Suppliers must respond to data access requests within ten working days, either granting data access (where all legal requirements are met) or clearly outlining why the request has been rejected and the next steps.
Default data offer
Energy suppliers must provide or make available free, user-accessible energy use information to smaller non-domestic customers with smart meters. The information must be based upon the half-hourly/hourly (electricity/gas) data from their smart meter and regular enough to give customers insights into, and help them make informed choices about, their energy consumption.
Awareness-raising requirements with respect to data
Suppliers must regularly raise customer awareness of the routes by which they can access their smart meter energy use data for free.
Commercial property
Energy suppliers will have until 1 October 2024 to implement the default data offer and the scope will be limited to smaller businesses and public sector sites that fall within the smart metering mandate (sites in electricity profile classes 1-4 or with gas consumption below 732 MWh per annum).
Suppliers will also be required to raise consumer awareness at intervals determined appropriate (rather than every six months) to allow greater flexibility. Some flexibilities have also been built into the requirements to account for material barriers to implementation.
Guidance and examples have been published to support the industry with policy implementation.
Energy savings
The rollout of smart meters to non-domestic sites within the mandate is estimated to lead to £1.5 billion of energy savings over the appraisal period, driven by consumers engaging with the energy consumption data recorded by their smart meters. For example, using this data to identify ways to save energy and costs (such as by changing the amount or time that their business uses electricity/gas, or by upgrading to more energy-efficient equipment and processes).