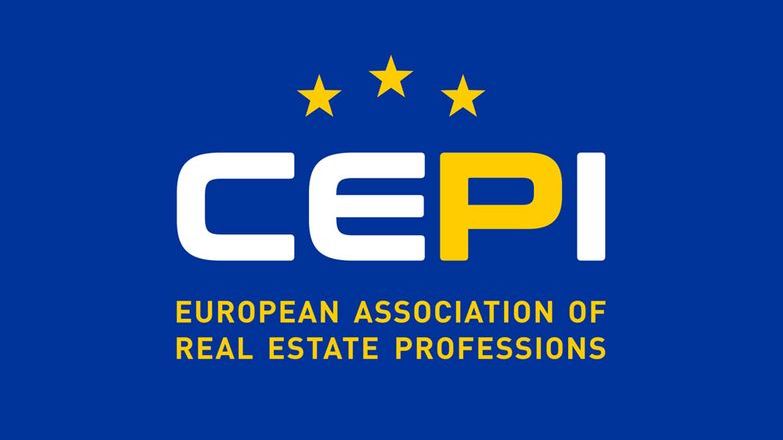 The event was attended by over 60 participants including different stakeholders from the public and private sectors. The aim is to bring together key players and look collectively at the different challenges and opportunities as well as ensure a level playing field.
The Urban intergroup is a cross-party and cross committee partnership. It exists to exchange experiences and discuss the challenges and risks relating to urban-related issues. They bring together over 89 MEPs work with 143 partners from local, regional, national and European levels. The meeting was Chaired by Jan Olbrycht MEP.
CEPI members are national associations based in Europe representing estate agents and property managers.
Speakers:
Fabienne Keller MEP, President of the URBAN Intergroup at the European Parliament
Elisabeth Rohr-de Wolf, CEPI Secretary-General
Federico Ranuzzi de' Bianchi and Luis de Prado, CEPI Vice-Presidents
Mark Boekwijt, City of Amsterdam
Professor Pieter-Paul Verhaeghe, Brussels University
Amaryllis Verhoeven, Head of Unit for Digitalisation at the European Commission
Patrick Robinson, Director of Public Policy at AirBnB
Viktorija Molnar, Director of European Holiday Homes Association
Italy
Federico Ranuzzi de' Bianchi an agent and company owner in Italy said that short term lets have gone from 500,000 to 1.5 million per year and not only used for tourism but students, workers and real estate agents. Consequently, rental prices have gone up (short term rents are higher on average) and reducing rental stock with many landlords preferring more profit for short term leases.
Spain
The perspective Luis de Prado, an agent in Spain, is that the huge rise in short term lets has increased rents for the private rented sector. Additionally, Noise, lack of community rules, security and vandalism, use of wrong facilities were the main concerns from a survey carried out before the pandemic. More cooperation is needed between property professionals and the platforms.
Netherlands
Mark Boekwijt is representative to the EU for the City of Amsterdam leads an alliance of 22 European cities that have concerns in regulating short term lets. A survey amongst city centre residents in 2018 showed that 80 per cent had a bad experience with short term lets within their locality.
Belgium
Professor Pieter-Paul Verhaeghe from Brussels University presented his study into AirBnB in Brussels outlining that policymakers must distinguish between different countries, cities and neighbourhoods as well between different types of hosts. Verhaeghe groups listings into four categories – sharer, occasional, investor, professional.
European Commission
Amaryllis Verhoeven said the European Commission is following the debate with interest, short term lets are here to say and bring challenges and opportunities. The European Commission is considering legislation and carrying out a public consultation to better map the market situation across Europe.
AirBnB
The view from AirBnB is that short term rentals are not new, it's the internet that has turbocharged this engagement and the impact of short term lets in city centres is not having an impact on long term renting. For instance, only 8 per cent of visitors to Amsterdam before the pandemic used short term lets – 92 per cent of people are staying in hotels or other accommodation.
The platform is working with cities and inspectors to crack down on bad behaviour and Amsterdam, for example, now has a national register of short term lets.
European Holiday Homes Association
The Director, Viktorija Molnar stated that across Europe the population in rural areas is constantly moving to cities and interestingly most short rentals are run by women.
Propertymark
At the start of 2020, Propertymark commissioned research on The impact of short-term lets and has recently submitted views to the Scottish Government about their proposals to regulate the short-term letting market. We have also engaged with MPs and Members of the Welsh Parliament who in certain parts of the country have seen private rented stock removed from the rental market and used as either short term rentals and/or holiday homes.