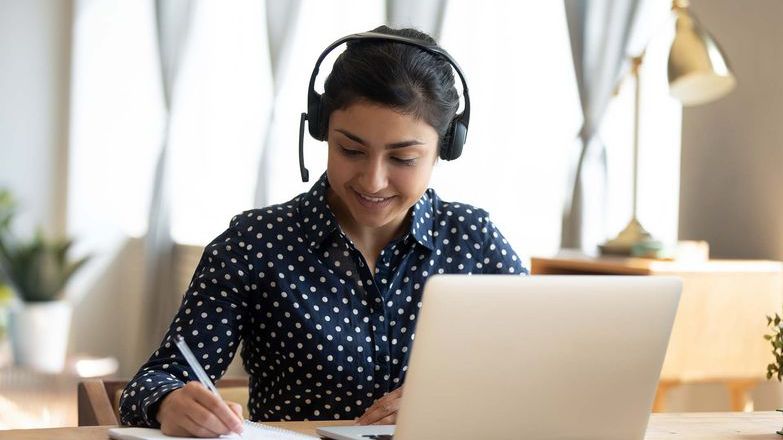 Due to the pandemic, video has been incorporated into the hiring process in many ways and can act as a quick way to build common ground.
The new, method of hybrid working has encouraged a number of applicants and recruiters to use video as part of their hiring process.
The pandemic pushed applicants to submit video CVs and video cover letters as a way to stand out in the crowd — particularly at a time when many employers were struggling.
Even as the nation continues to recover, many businesses have chosen to continue some of their new recruitment methods, for example keeping virtual meetings as another layer to the overall recruitment process.
Job equality
From the results of a recent Propertymark straw poll, it seems agents still prefer keeping things traditional as 54 per cent of those who took part believed a written CV is better.
Where video resumes may help bring down barriers to employment for people who are affected by specific learning difficulties, such as dyslexia, there are concerns that the approach may work as a disadvantage for other protected characteristics.
Of those who voted, 34 per cent indicated that they would prefer using a combination of traditional and video processes, and just 13 per cent of voters said that they would prefer the video CV to become a new way of recruiting.
Government apprenticeship funding
With Rishi Sunak extending cash incentives for hiring new apprentices as part of a £500 million jobs support package, bonuses of £3,000 per apprentice hired by a business will now continue until 31 January 2022.
Propertymark's CEO Nathan Emerson recently expressed his belief that the property sector will see an increase in young people becoming agents.
The Junior Estate Agent Apprenticeship Standard can ensure that your business has a more consistent calibre of entry-level staff. Find out how you can benefit from hiring an apprentice.