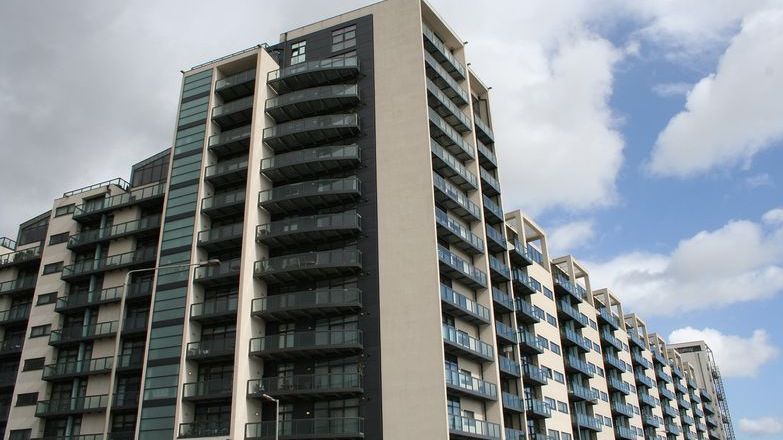 Only certain buildings will be in scope
The key information for agents and landlords is that for a building to be assessed under the Bill it must have been built or refurbished between 1 June 1992 and 1 June 2022, contain at least one residential unit and be 11 metres or taller.
Consent from owners will not be required
If permission from the building owner can't be obtained, for example in the case of 'orphan' buildings where no developer can be found to pay for remediation, the Bill gives Ministers powers to authorise assessment and remediation work to be carried out.
If necessary, judges may grant a warrant for assessors to use reasonable force to enter a building, and it will become an offence to obstruct or fail to cooperate with assessments.
Powers will also be created for Ministers to evacuate a building if a substantial risk to life is identified.
A cladding register will be kept
Ministers will need to record details of assessments and remediation works, including dates and a description of any repairs made.
It's expected that solicitors and lenders will use this register during the sale and purchase of affected properties, although the Bill allows for Ministers to charge for access to it.
Providing false or misleading information for the register will be punishable by a fine of up to £1,000.
Responsible developers scheme
Similarly to the Responsible Actors Scheme established by the Building Safety Act 2022 in England, the scheme would set conditions for developers to be members and would encourage remediation works to be undertaken.
Secondary legislation would need to be created to establish the scheme, and Holyrood have said further consultation will happen first, but it is likely to include an agreement to pay for remediation costs, with sanctions for eligible developers who do not join or maintain their membership.
As in England, sanctioned developers may be prevented from carrying out any further development work or be rejected for individual building warrants or completion certificates.
No building safety levy yet
In the Programme for Government published on 5 September 2023, Ministers set out their intention to seek the devolution of powers to introduce a levy, equivalent to the UK Government's Building Safety Levy for England. The Scottish Parliament does not currently have the power to introduce a Levy and it is not therefore included in the Bill.