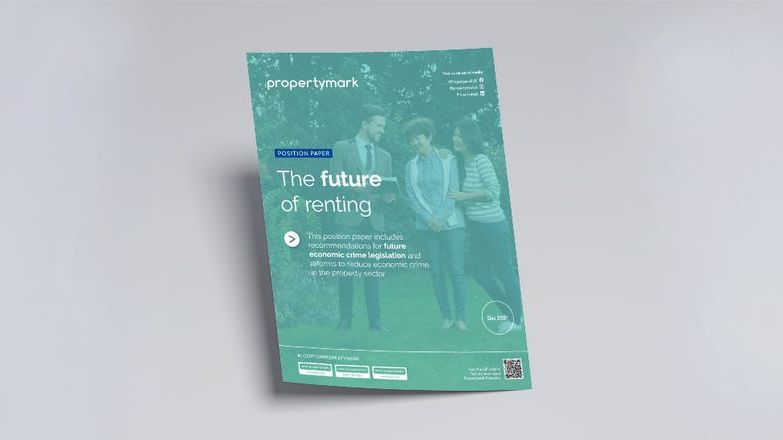 The Future of Renting position paper highlights the contribution the private rented sector makes to the housing system and makes poignant recommendations on deposit reform, energy efficiency targets, digitalising possession claims and bringing forward new mandatory grounds in favour of fair access to justice should Section 21 be abolished.
Private rented sector reform
The Paper tackles the three areas of the private rented sector that have been under the microscope by the UK Government. We are calling for reform that will support existing good practices, increase consumer protections, but also ensure existing landlords stay in the market and new landlords enter and provide much-needed housing for people to rent.
We stand up for property agents and ensure their voice is heard. We work with our members to interpret key policy developments, lobby for change and represent their views.
Affordability
Lifetime deposits should include a range of 'passporting' options and explore requirements to have a written tenancy agreement and inventory.
Ensure Universal Credit is adequate and more effective, restore and retain Local Housing Allowance rates and increase social housing.
Review taxes affecting landlords to find solutions to support future investment in the sector whilst avoiding rent control.
Support the sector to reduce its carbon footprint through setting achievable energy performance targets, provide grants and use tax breaks to incentivise landlords to finance energy efficiency improvements.
Consumer protection
Extend redress membership to landlords who self-manage property only.
Create a single-entry point for consumers to engage with the redress process and ensure that the redress schemes are all operating to the same criteria.
Central government should take the lead in funding, developing and running a national landlord register, whilst working in partnership with local authorities.
Widen access to the Database of Rogue Landlords and Property Agents and make it publicly available.
Regulate letting agents in England and sales agents across the UK.
Introduce enhanced digital Right to Rent checks.
Improve and increase local authority enforcement and inspections.
Money laundering supervision to include all letting agents and introduce a register of overseas entities.
Access to justice
Consider the case for a Housing Tribunal.
Improve efficiencies to the existing possession process in the courts, digitise possession claims and enhance dispute resolution.
Automatic right to a High Court Enforcement Officer and privatise County Court Bailiffs.
If the UK Government remove Section 21 it should be replaced with a system that makes all grounds mandatory.
Implement a full pilot of proposals to remove Section 21, mediation and a new possession process before rolling out the new reforms across the country.
Propertymark update
Download our position paper