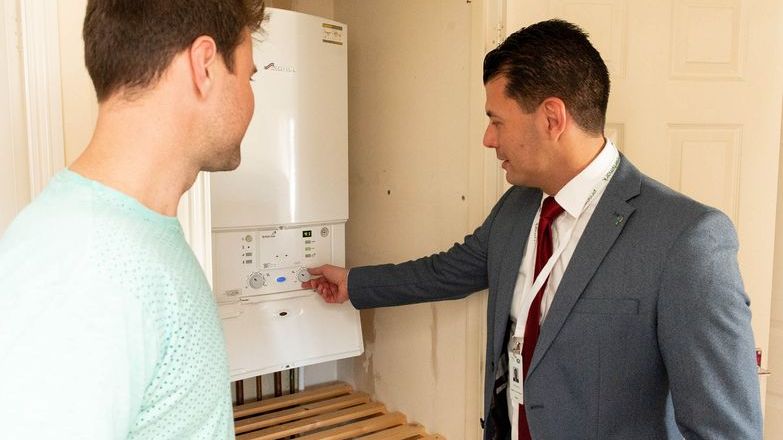 Applications from property owners are now being accepted for grants of up to £5,000 off the cost and installation of an air source heat pump or a biomass boiler, and up to £6,000 off the cost and installation of a ground source heat pump are available between now and 2025. The grant is paid directly to the installer and discounted from the price charged.
Attractive properties
Landlords and second-home owners are included in the scheme, subject to the other conditions of a valid Energy Performance Certificate (EPC) with no outstanding recommendations for loft or cavity wall insulation being met. Grants are not normally available for new build properties (except self-builds).
While the green solutions being promoted may not be suitable in all situations, this is an opportunity for agents to encourage landlords to look at all the options to improve the energy efficiency of their property before becoming mandated to do so. This in turn can reduce bills for tenants and make the property a better proposition to be let out.
These grants represent a way to do so with a significant financial contribution from the government.
Energy efficiency
In the Spring Statement, the UK Government set out their intention to require energy suppliers to improve the energy efficiency of low-income homes, and also plan to extend the minimum energy efficiency standards for the private rented sector in England and Wales.
This is linked to the Heat and Buildings Strategy launched in October 2021, and whilst BUS is an initial step to help property owners make homes more energy-efficient it is still unlikely that the energy efficiency targets for the PRS and a reduction in emissions across the property sector will be met.
Propertymark's Energy Efficiency Guide outlines the current landscape and what can be done to prepare the PRS.
Governments across the UK are consulting on implementing new energy efficiency standards for private rented property. Propertymark wants to see more energy–efficient homes, but new rules and requirements must be realistic and achievable.