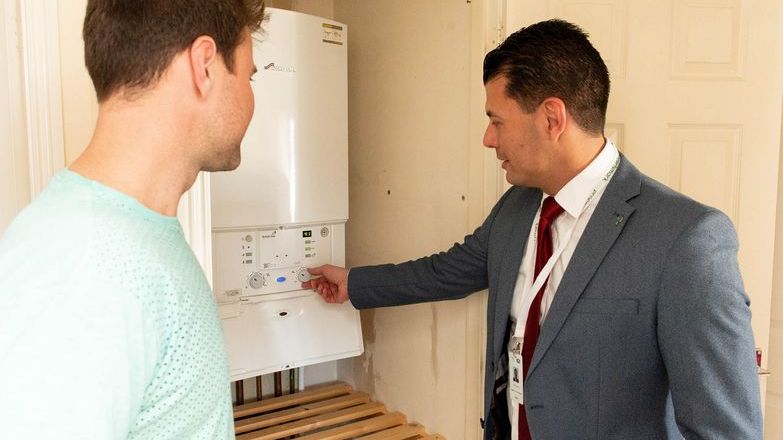 In the DESNZ consultation, proposed measures will introduce varying levels of grants that are available based on the customer's property type and current fuel source. The requirement to install loft or cavity wall insulation before applying for a grant will be removed, although this will still need to be done before the heat pump is installed. There is also a new option suggested to help people install biomass boilers which also work as ovens.
Boiler Upgrade Scheme
The UK Government's £450 million Boiler Upgrade Scheme has already issued more than £81 million in vouchers and has now been extended until 2028. 92% of heat pump owners surveyed, claimed they were highly satisfied with the technology after the use through two winters. The scheme offers grants of £5,000 towards the installation of an air source heat pump; £6,000 off a ground source heat pump; and £5,000 off a biomass boiler.
Are EPCs fit for purpose?
There is an expectation that both the UK and Scottish Governments will raise the minimum EPC rating for rented homes to a C, from the current minimum of E. Discussions are ongoing in both places about the timeline for this to happen, but it has already caused uncertainly and concern for the private rented sector. In our latest report, Energy efficiency in UK property: Where to go from here? Propertymark raises the question of whether EPCs are fit for purpose. Our research suggests that they have little influence on consumer behaviour and therefore fail to encourage people to invest in energy efficiency or reduce usage.
It's also the case that EPCs consider the cost of energy when determining a property's rating – and because electricity is more expensive than gas the switch from a gas boiler to a heat pump may worsen a building's EPC score.
Add your views
Any thoughts and comments can be fed to our Policy Team on [email protected]. We also strongly encourage individuals and businesses to provide their views and expert perspectives.
The consultation closes on 12 October 2023.