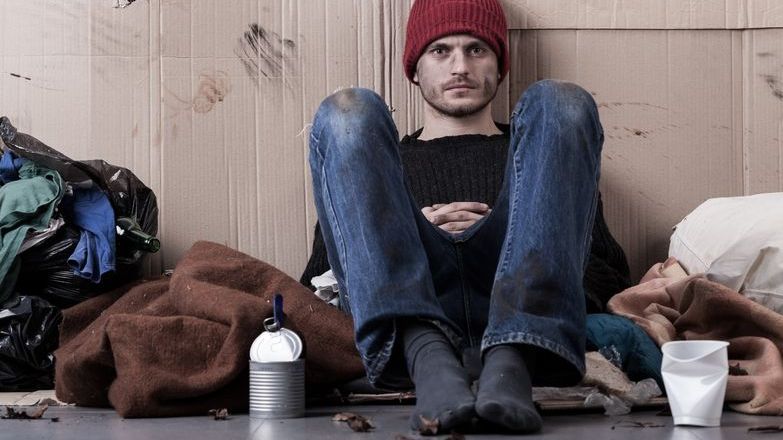 The White Paper sticks fairly closely to the recommendations made in a report by an Expert Review Panel, facilitated by Crisis, with a membership spanning the Welsh housing sector. Over 300 people with direct experience of the Welsh homelessness system provided evidence to the panel.
Currently, more than 11 thousand people are in temporary accommodation in Wales, including 996 dependent children under 16 in bed and breakfasts and hotels.
No call to end 'no-fault' evictions in Wales
Research shows that after the pandemic eviction rates in the PRS (private rented sector) have started to increase and were 94% higher in the second quarter of 2022 than in the first quarter of 2019.
Whilst making clear that evictions of all kinds can have serious repercussions for tenants, the Expert Panel noted that there is a lack of detailed data. They also believe that the number of 'at fault' evictions – such as those due to anti-social behaviour, rent arrears or substance abuse - could be significantly reduced by addressing tenants' unmet support needs.
The Welsh Government agreed to maintain a watching brief on the implementation of new legislation around no-fault evictions in Scotland and England. However, a key recommendation from the report that has not been included in the White Paper is a new duty for private landlords to give notice to the local housing authority when they intend to bring forward a possession claim under any section of the Renting Homes (Wales) Act 2016.
Renting Homes Wales
The Renting Homes (Wales) Act 2016 aims to improve the security of tenure in the PRS. It increases the notice period required for no-fault evictions to six months and seeks to protect tenants from being evicted because of complaining about poor conditions.
The Welsh Government is confident the Act provides a strong offer of protection to private tenants and has stated that they don't plan to revise it now. Instead, they suggest that if changes to the PRS are needed they should be actioned through the ongoing review of Rent Smart Wales and work on securing a path to adequate housing, fair rents, and affordability.
A separate White Paper on this area is expected in early 2024.
Stagnant LHA rates block access to the PRS
Frozen housing benefits are identified in the consultation as particularly problematic because they impact the ability of low-income households to afford private sector rents.
In setting out the case for change, the Welsh Government states that the successful implementation of the Housing (Wales) Act 2014 and any future reform depends on Local Authorities having access to suitable homes in the private rented sector.
Therefore, the success of the homelessness reforms will rely on the UK Government raising the level of the Local Housing Allowance and indexing it effectively to private rent levels – something Propertymark has campaigned for.
Representing our members
Propertymark will respond to this consultation on behalf of our member agents, and you can add your views by emailing [email protected].
We also strongly encourage individuals to respond and add their expertise and experience directly. The consultation is open until 16 January 2024.
Respond to the consultation