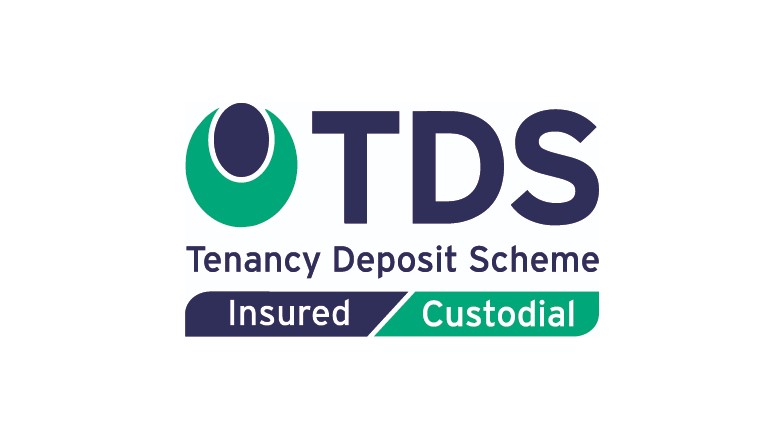 Fortunately, there are a number of ways to streamline the end-of-tenancy process, which will allow you to spend more time on building your business. By introducing the following best practices and utilising the tools and templates at your disposal, you can remove hundreds of admin hours a year from your workload.
Become more 'agile' when tenants move out
Automate
There are now useful apps and tools that can take care of many end-of-tenancy tasks. For example, tenant communication is one area that requires a fair amount of to-and-fro, especially when tenants are gearing up for leaving your property. By automating timely reminders, you can save countless hours of emailing back and forth.
The Depositary can take many of those manual tasks off your desk and automate up to 80 per cent of an agent's workload, reducing up to 3-4 admin hours per tenancy. Developed by agents for agents, The Depositary aims to streamline what can be a messy, convoluted stage of tenancy into one that saves, on average, 450 working hours per year for letting agents.
It works by reminding tenants, landlords and agents about the essential tasks and milestones that need to happen at the end of a tenancy. From giving notice, arranging check-outs and cleaning the property to returning keys, replacing missing items, rectifying damages, paying bills and actioning deposit returns, the platform prompts and automates the essential check-out procedures in a transparent timeline that everyone can access 24/7.
Visit the Depositary website →
Gather detailed information
Whilst detailed information gathering at check-in may seem like a time-consuming way to spend your day, these efforts will pay off at end of tenancy and may help you to claw back a few extra hours in the tenancy deposit process too.
Many failed deposit deductions and disputes occur because of missed details in the inventory report when the tenant has moved in. These details may not seem obvious or even relevant at the time, but you need to learn to think like an adjudicator and plan for what could happen.
Don't be vague when noting the condition of the property at the start of a tenancy. If the property has been professionally cleaned and/or newly decorated, state when that happened. Make descriptive notes about the walls, floors and contents. Comment on whether there is or isn't mould or whether there are or aren't odours in the property. Support your statements with dated photos too. This way, there's less room for misunderstanding, which is a common and avoidable reason for disputes.
This level of information will clearly demonstrate to the tenants (and the adjudicator if it goes to dispute) that there is a good reason for a deposit deduction if required, which will speed the process up.
Use the Inventory Hive app to speed up your data gathering. The handy mobile app also helps to remind you about what to include and look for at check-in and check-out too.
Inspect
If you've crossed the t's and dotted the i's at check-in, the check-out inspection will run a lot more smoothly and quickly at the end of a tenancy. You'll be able to easily refer to the initial inventory and compare reports to assess how the condition of the property has changed during the tenancy. Don't forget to allow for wear and tear.
Liaise
TDS adjudicators often see disputes from tenants which could have been avoided if the agent (or landlord) had simply and clearly explained why a deduction was being made from the deposit. Tenants don't always understand PRS-speak or may not be fully aware of their responsibilities—it all comes down to clear communication with tenants.
Firstly, be clear about what is expected from the tenant right from the start and be specific in the tenancy agreement.
Secondly, use the TDS deposit deduction template, which not only helps you to assess the deduction but also explains to the tenant in simple terms why there is a proposed deduction from the deposit. We've seen this prevent disputes in many cases. It's also very effective at keeping the end-of-tenancy process moving.
If your deposits are protected with TDS Custodial, your tenants can benefit from using the TDS mobile app. They'll be able to instantly respond to repayment requests at the end of their tenancy and, if they are a joint tenant and move out while other tenants remain, they can also sort out their share of the deposit via the app as soon as you release it.
Evidence
If your deduction claim is disputed, you will need to provide evidence to the adjudicator to support your case. Save time by collecting this as you go. Save everything in one place and keep a record of communications. The adjudicator will be looking for check-in and check-out reports, receipts, invoices and email conversations between you and the tenant(s) as they assess the case.
With both TDS Insured and TDS Custodial, it's quick and easy to upload these documents to the secure, online evidence portal via your dashboard.
If you would like to know more about how easy it is to switch to TDS visit Why Switch.
TDS best practice guides
Whether new to tenancy deposit protection or simply want to know more about the process, it helps to understand the lifecycle of deposits to avoid penalties and disputes. Debbie Davies, Head of Sales at TDS, explains seven steps every agent should be aware of.
Debbie Davies, Head of Sales and Client Success at TDS explains it's all in the detail when it comes to tenancy deposits, the more information that is collected and provided the better.
This guide considers best practice from a deposit dispute adjudicator's view, irrespective of who prepared the inventory, check-in or check-out report presented as evidence.