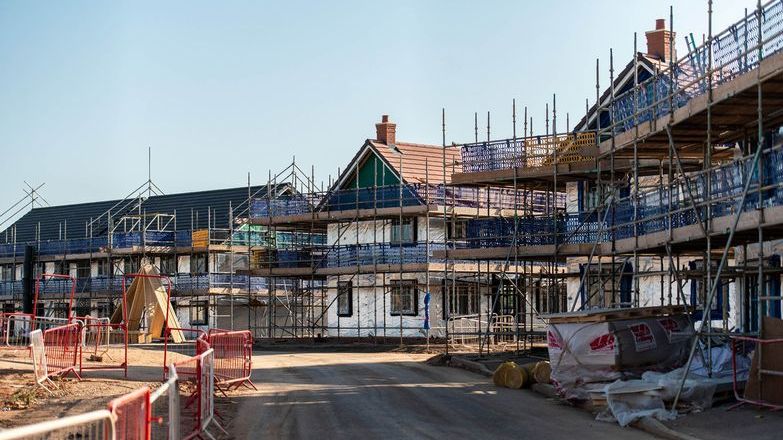 The Code protects the rights of purchasers by ensuring they are fully informed about their purchase before and after they sign a contract which must include a written reservation agreement. It applies to any agent working for a builder of a new home covered by an NHBC, Premier Guarantee, LABC Warranty, or Checkmate warranty. To make customers fully aware, agents are required to display the Consumer Code logo in their offices, as well as in marketing materials – it is also recommended that the logo be displayed on websites including that of agents.
Agents providing the best service
The Code's website has numerous resources to help agents comply and legally abide by Consumer Protection Regulations which includes: a checklist to guide and support; free online training; as well as sample reservation agreements. Plus, a short video with tips for agents and how to provide the best service to consumers, which include:
Provide enough pre-purchase information, including a written reservation agreement, to enable buyers to make informed decisions
Explain the warranty cover, including who is responsible for putting right any issues
Ensure the sales contract is clear and compliant with legislation, which must include termination rights
Provide reliable information about completion dates and legal handover and if timings have changed explain why
The after-sales service must be explained including any guarantees
Code compliance is checked through a combination of self-assessments and independent site visits. The Code's recent lessons learned factsheet highlights gaps in knowledge of the agent's role in complying with the Code which home builders are being encouraged to address.
Visit the Code of Conduct's website for the agent resources in order to ensure you're compliant.
Protecting consumers
DISPUTE RESOLUTION
Any developer of a new build home must have a complaints procedure as part of their compliance with the Code. The Code itself offers an Independent Dispute Resolution Scheme which is free for consumers to access if they believe there have been any breaches. Approved by the Chartered Trading Standards Institute's Consumer Codes Approval Scheme, it requires all approved codes to have an alternative dispute resolution service in place.
LEASEHOLD
The Competition and Markets Authority (CMA) announced in September 2020 the launch of enforcement action against four developers concerning potentially unfair terms concerning ground rents in leasehold contracts and potential mis-selling. In addition, the Government is looking at proposals that could see a ban on new homes being sold as leasehold and a reduction of ground rent to zero for new leases. The Consumer Code welcomes initiatives that seek to simplify the home buying process and provide a fair and transparent service to home buyers. It already requires developers to provide home buyers with a description of any management services and organisations to which the home buyer will be committed and an estimate of their cost. They are also required to inform home buyers of the circumstances and on what terms the charges and fees may alter. If a home buyer believes they were not given information about leasehold arrangements and other fees which apply to their home, they may be able to make a complaint against their developer via the Code's Independent Dispute Resolution Scheme.
NEW HOMES OMBUDSMAN
The Government is also intending to launch a New Homes Ombudsman to further strengthen redress for consumers. NAEA Propertymark welcomes the intention to launch the New Homes Ombudsman and believes that developers who build and sell homes on the open sales market, self-builders, and developers who convert and sell properties should all be required to belong to a New Homes Ombudsman. In addition, freeholders of leasehold properties who are not using a managing agent should be required to belong to a New Homes Ombudsman.