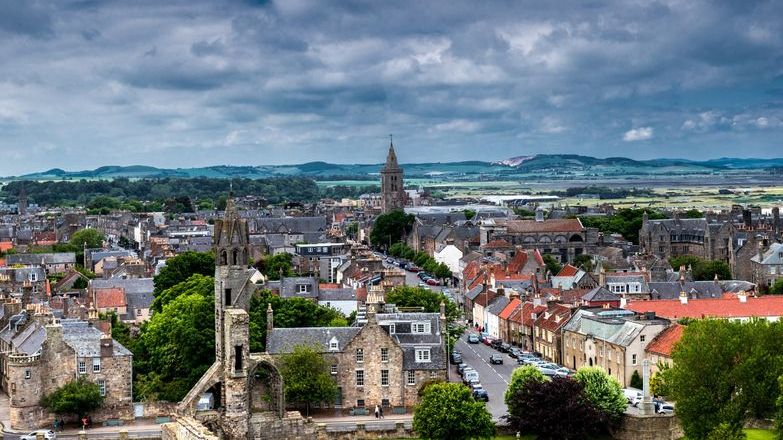 The pledges are taken from each party's manifesto and, in the case of the Scottish National Party (SNP), Government strategy as well.
Scottish National Party
Housing to 2040 strategy
As the incumbent, The SNP has set out its proposals for the property sector both in its manifesto and, as the outgoing Scottish Government, in its Housing to 2040 strategy, pledging to introduce a new Housing Standard, set in law by 2050.
The Housing to 2040 sets out the SNP's vision and principles for the property sector. This includes a declaration that one decent home per household will take precedence over second homeownership and buying property as an investment. The strategy sets out that Government policy should support house price stability and ensure everyone is able to save for their future, whether they rent or own.
Rented Sector Strategy
As part of their ambitions for a Housing Bill, to be introduced early next Parliament, the SNP has pledged to develop a new Rented Sector Strategy in 2021, to cover all types of rented homes, including agricultural tenancies. The Strategy will provide greater protection from 'unreasonable rent increases' and increase protections for tenants.
In the Housing to 2040 strategy, the SNP has set out further pledges on the private rent sector, including reforming Rent Pressure Zone legislation and using 'robust data collection' to develop evidence-based policymaking.
To strengthen the rights of tenants, the strategy also says it will introduce Pre-action Protocols to bring the private rented sector more in line with the social rented sector. The Private Residential Tenancy will also be reviewed and potentially reformed to assess the current grounds for repossession.
To address standards, the strategy pledges to review the existing regulation and registration regimes within the private rented sector and consult on proposals where needed. Alongside this, a Tenant Participation panel will be introduced to 'put tenant participation at the heart of developing the Rented Sector Strategy'.
Scottish Conservative Party
In their manifesto, the Scottish Conservatives have set out several pledges on housing, including a commitment to build more homes, including affordable housing and social housing. The party has said it will tackle fuel poverty and set the EPC rating of C as a minimum by 2030. Alongside a reinstatement of Help to Buy in Scotland, the manifesto pledges a review of the LBTT rates with a starting threshold of £250,000 and then a five per cent rate.
Scottish Liberal Democrats Party
A key pledge in the Scottish Liberal Democrat's 2021 manifesto is building 60,000 affordable homes to help address homelessness. The party states this is an initial target, paid for using 'financial tools available to government'. They will aim for 40,000 homes for social rent in the next five years.
The party also intends to double the programmes to end fuel poverty, as well as make home insulation a national strategic priority. The manifesto set out plans to end fuel poverty by preparing a new Scottish social security benefit to tackle fuel poverty in properties neglected by current Government policy.
Scottish Green Party
The Scottish Green Party has set out their ambitions in their manifesto entitled 'Our Common Future.' It includes proposals for everyone to have access to affordable, safe, comfortable, and energy-efficient housing. The Greens will introduce green heat grants for households to replace fossil fuel boilers with green alternatives, principally heat pumps, with the aim of installing 500,000 by 2030. They also want all private sector homes to meet at least EPC C at the point of sale of major refurbishment from 2025. For house building, they will encourage planning authorities to earmark a wide range of different types and sizes of housing on sites for development. The Scottish Green Party also wants to establish a Private Rented Sector Regulator to oversee the sector, investigate tenants' complaints and recommend future reforms.
Scottish Labour Party
The Scottish Labour party has pledged to establish a National Housing Agency responsible for finance; land and housing; and dealing with derelict and vacant land and act as a 'prime mover' in driving the delivery of housing.
Addressing sustainability, the party has said it will build 200,000 zero-carbon social homes over ten years and will call for all private rented sector housing to have an EPC rating of at least C by 2025.
On welfare, Scottish Labour will review Discretionary Housing Payments to support renters and prevent families affected by the benefit cap from becoming homeless.
Supporting tenants and promoting homeownership
Further policies on the private rented sector include guaranteeing 'fair rents' and improving tenant's rights, as well as making it easier for tenants to challenge what is deemed unfair rents. Scottish Labour will also install a regulatory framework for short-term lets, including the licensing provisions and taxation of Airbnb.
The manifesto includes a pledge to help people own their own homes, with specific support for young people and first-time buyers. Scottish Labour also wants councils and housing associations to consider purchasing existing housing, as well as a common standard for electrical safety in housing, so everyone is equally protected regardless of tenure.
Propertymark Scottish election manifesto
We have been clear that housing can play a key part in the economic and social recovery after the pandemic. Ahead of the elections, we published our 12 key asks for the next Scottish Government to help support the property sector.
Ahead of the Scottish Parliament elections scheduled to take place on 6 May 2021, Propertymark has released its key asks to support the housing sector.