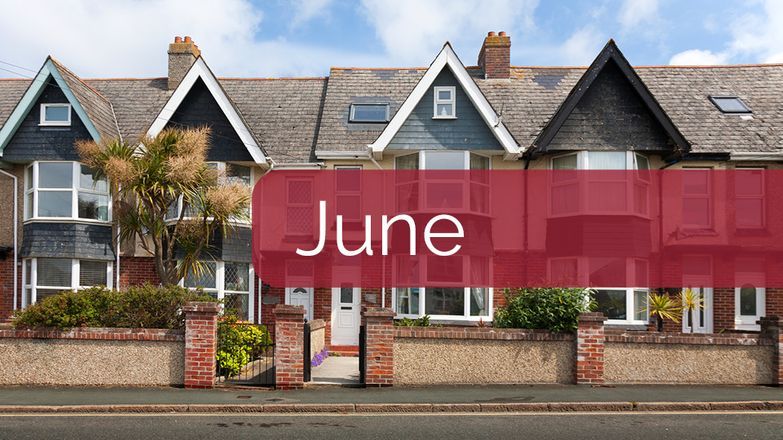 Seasonal trends re-emerge
The number of new buyers registering per member branch in June seems to have echoed levels seen in the winter months, with more of a peak over spring. This is what estate agents would expect from a traditional market. Supporting this trend, the average number of viewings per property has fallen from 6.2 in April to 4.4 in June—a reduction of 29 per cent.
sALES AGREED
No dent in sales agreed
There were nine sales agreed on average per member branch in June—the same number as the previous two months. This figure is also in line with the pre-pandemic average for June of nine (based on 2010-2019 figures).
Sales agreed as a percentage of stock remains high at 33 per cent in June. This is compared to the pre-pandemic average of 17 per cent of stock sold in the month of June between 2010 to 2019.
However, some buyers are starting to secure homes under the asking price, with 27 per cent of branches now reporting that most sales were completed below asking price compared to a low of just 15 per cent in March.
Read the full report