Propertymark Qualifications Awards Ceremony 2023
The Propertymark Qualifications' Awards Ceremony celebrates learners and employers who have attained outstanding success in the property sector's leading vocational qualifications. This year we're going bigger than ever before, with more awards and more opportunities for learners to celebrate all the work that goes into achieving that precious certificate.
Winners and finalists

Learner of the year
The Learner of the Year is someone who has embraced learning with passion, showing commitment to applying the skills they've gained through their qualification or End Point Assessment with Propertymark Qualifications. Post achievement they could be continuing to study or making progress in their career.
Finalists
David Morgan (Winner)
SafeDeposits Scotland
---
Alex Maggs-Usher
Andrews Property Group
---
Charlotte O'Driscoll
Urban Evolution
---
Elizabeth Crocker
Ezytrac Property Management Ltd
---
Hayley Elson
Lang Llewellyn & Co
---
Sarah Short
PS&B Lettings Ltd
---

Rising star
The Rising Star is someone that has been in the industry for less than three years and is leaving a mark on the industry by delivering tangible benefits to their employer and are seen as a future leader. They must be working towards, or have achieved, a qualification or apprenticeship with Propertymark Qualifications.
Finalists
Jake Jackson (Winner)
Bidwells
---
Claire Grundy
Claire - Louise Consultancy
---
George Bennett
Primmer Olds BAS
---
Luna Bell
Ezytrac Property Management Ltd
---
Poppi Little
Poole Townsend Estates Ltd
---
Tom Sharp
E Property Agent Ltd
---

Inspirational individual of the year
This special award honours the outstanding contribution of an individual to property education, training and development, with a commitment to improving and upholding professional standards. The individual will be an inspirational leader whose legacy will be felt for years to come, whose unique contribution is evidenced by notable achievements.
Finalists
Harjinder Singh (Winner)
KPJ Property Services LTD
---
Ben Jacobs
Stoneacre Properties
---
Declan Lomax
Ezytrac Property Management Ltd
---

Highly commended by the judges
Over all the nominations this commendation recognise an outstanding individual. Struck by his determination to succeed and overcome what many of us would say were difficulties in achieving his qualification, Ben has not only triumphed in what he set out to do, but given time and energy to support others to achieve their potential.
Ben Jacobs
Stoneacre Properties
---

Professional standards agency of the year
This achievement is awarded in separate categories based on size of the agency. Each award recognises and showcases agencies that place professional standards and qualifications/apprenticeships at the heart of their business and can demonstrate excellence in the area of learning and development.
Finalists
Miles & Barr Lettings
(Small Agency Winner)
---
Stirling Ackroyd Group
(Large Agency Winner)
---
Williams and Goodwin The Property People Ltd
---
Awards recognising outstanding achievement
Sponsor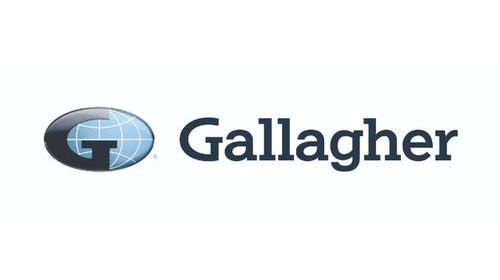 Gallagher are Propertymark's official insurance broking partner, offering up to 20 per cent off professional indemnity insurance for Propertymark members. The insurance scheme is underwritten by Hiscox, and has enhanced coverage provided for theft by employees, an element which is sometimes excluded from professional indemnity insurance. We may be able to reduce your insurance costs by combining your professional indemnity with a combination of the add-on products. Contact our dedicated team to find out more.