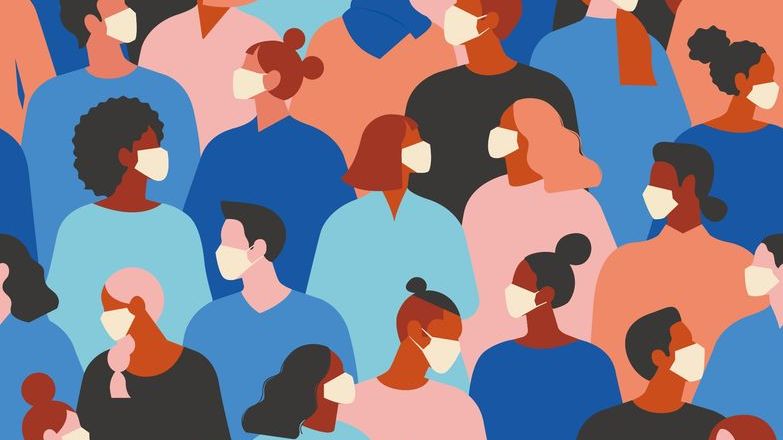 Following the implementation of Schedule 29 of the Coronavirus Act 2020 and the suspension of possession hearings until 25 June 2020, the Housing, Communities and Local Government (HCLG) Select Committee launched an inquiry to evaluate the impact these measures had on:
the homeless
those who are rough sleeping
the private rented sector
The impact of Coronavirus on the PRS
The private rented sector could be impacted in four ways following a second wave of Coronavirus:
The number of tenants in rent arrears will likely increase
Landlords will continue to be impacted financially
Difficulty for the sector to comply with new and existing legislation including an inability for agents and landlords to fully comply with local authority licensing schemes
Continued protection for those in extreme rent arrears and refusing to pay rent.
The Government must recognise that the private rented sector has already been heavily impacted financially in recent years based on the phasing out of tax relief on mortgage interest for landlords, the additional Stamp Duty Land Tax surcharge on buy-to-let property and the Tenant Fees Act 2019.
However, the ongoing repercussions of the pandemic mean that landlords' costs have increased significantly, and many landlords can no longer make ends meet.
Evictions
Our members report that a small number of tenants have taken the Government's decision to protect renters during the national restrictions and over Christmas with no bailiff enforcement action, as a green light to refuse to pay their rent. This means that many landlords face extended non-rent payments with no reasonable certainty of how to recover costs.
A second wave could make these cases much worse and lead to the landlords who are experiencing problems selling their properties and leaving the sector altogether, reducing the number of homes people can rent. When legislation was originally passed to delay eviction proceedings most of our members (82 per cent) said that the change in rules would impact between one in ten tenancies that they manage.
However, in September from a snap survey of 236 letting agent businesses, since the stay on evictions was lifted and the courts reopened, our members reported that 50 per cent of their landlords had issued a Section 21 Notice to tenants, and in October from a survey of 278 letting agent businesses this figure rose to 55 per cent. The two main reasons for serving these notices were rent arrears and landlords wanting to sell their property.
Financial support for tenants
It is vital that the Government investigate and introduce four main policy options to help tenants with rent arrears caused by Coronavirus:
Ring fenced funding delivered to local authorities and sent to tenants via the Discretionary Housing Payment
A Government-backed interest-free loan delivered to tenants who cannot access the Discretionary Housing Payment and paid directly to landlords
Ensure Universal Credit is adequate and more effective
The Government should raise and restore the Local Housing Allowance to the 50th percentile to cover the average cost of rents in a local area.
Selective Licensing
Many local authorities in England are continuing to push ahead with selective licensing schemes, despite Government advice which says 'Local authorities may need to be prepared to pause the process completely where it is not safe and reasonable to continue or if it will conflict with latest government advice regarding the COVID-19'.
The requirement for applications to still be submitted and fees paid will place additional pressure on the sector in three ways:
Tenants will likely see the cost of licensing passed on to them via rent increases
If landlords who cannot afford the license fee decide not to pay and remove their property from the market, tenants will be forced to seek new homes
With some agents furloughed or working from home they are unable to access relevant paperwork and documentation to complete licensing scheme applications and process fees. Councils who are pursuing the implementation of licensing schemes are being socially irresponsible as it needlessly puts vulnerable people at risk of being infected.
Buy-to-let
Our Private Rented Sector Report from September shows an increase in the number of landlords selling their buy-to-let properties and the figures are the highest we have on record for the month of September.
PRS REPORT: 40 per cent of agents witnessed landlords increasing rent compared to 48 per cent in August which is also 18 per cent lower than in September 2019, when the figure stood at 58 per cent, showing that landlords are providing much-needed support for tenants during the COVID-19 pandemic.
Fundamentally, landlords cannot be expected to provide homes without being paid. In many instances, rent covers the landlord's mortgage and maintenance costs, meaning that non-payment puts the tenant at risk of eviction and the landlord at risk of repossession.
To reduce the impact of a second wave on the private rented sector, the Government must take a holistic approach that considers the financial implications of both the pandemic and existing costs that landlords face.
The Committee expects to hold an evidence session in early May 2021 onwards to hear directly from stakeholders and the Government about what is being done and what further support is needed. We will feedback on any further progress.
Read our consultation response