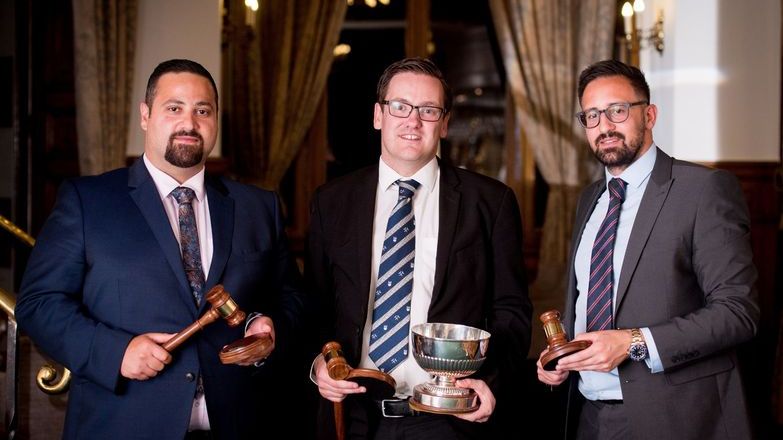 Henwood takes the coveted title from last year's winner Debs Latham, of property auctioneers SDL Auctions.
Henwood also receives the Clive Emson Rosebowl along with a gavel sponsored by Clive Emson Land and Property Auctioneers, a year's NAVA Propertymark membership subscription and a £250 charity donation.
Entrants to the competition must have conducted fewer than three auctions, or have been at the rostrum for less than a year. The first stage of the action-packed day involved a bidding sequence organised to demonstrate possible occurrences in the saleroom and to test the entrant's skill, knowledge and presence on the rostrum, as each contestant auctions off a series of lots.
The highly diverse lots on offer were an Engel vertical moulding machine, a Merlo rough terrain telescopic handler, a red telephone box, a detached seafront chalet in Essex, and a freehold parcel of land situated in Kearsley, with guide prices between £1,500 to £65,000.
Three competitors were then selected to take part in a real charity auction in the gala dinner final with £1,100 proceeds from the lots being donated to Centrepoint UK, a charity working to provide practical support tackling youth homelessness.
Runners up for the title were Marino Costi from Philip Arnold Auctions and Christopher Theocharides from SDL Auctions.