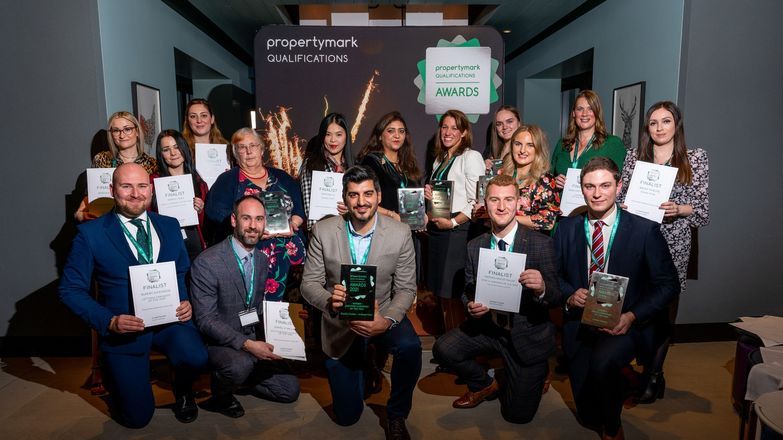 The 2022 Propertymark Qualifications Awards Ceremony will be the must-attend event of the year at a highly prestigious London location in October. It will be an opportunity to connect with influencers from across the sector and announce your own professional milestone.
Propertymark Qualifications is a sister organisation to the professional body and the leading vocational qualification provider, with thousands of learners completing their certification each year.
Specialist, regulated property qualifications which you can complete flexibly through distance learning or with additional support with a Propertymark Qualifications recognised centre.
The number that enters the Awards is, however much lower, and winning an award demonstrates your position at the top of the qualifications pyramid, with an outstanding commitment to learning and to supporting your clients. This is great for your CV and a fantastic reflection on the agency that you represent.
You can ask a colleague to nominate you but choose carefully. Making a successful nomination is all about telling the story of your learning, explaining why you are a worthy winner, and giving tangible examples of your achievement to connect with the judging panel.
As well as individual awards, there will be an award for one business, an employer who goes above and beyond in supporting staff to achieve their qualifications, that might be in the numbers qualified within the business, company training sessions to support shared progress or incentives to achieve certification. Again, to win this accolade, the nomination form must tell the story of why the employer is outstanding in this area.
The Propertymark Qualifications' Awards Ceremony celebrates learners (and employers) who have attained outstanding success in the property sector's leading vocational qualifications. This year we're staging a bigger ceremony than ever before, offering more learners the chance to celebrate all the work that goes into achieving that precious certificate.