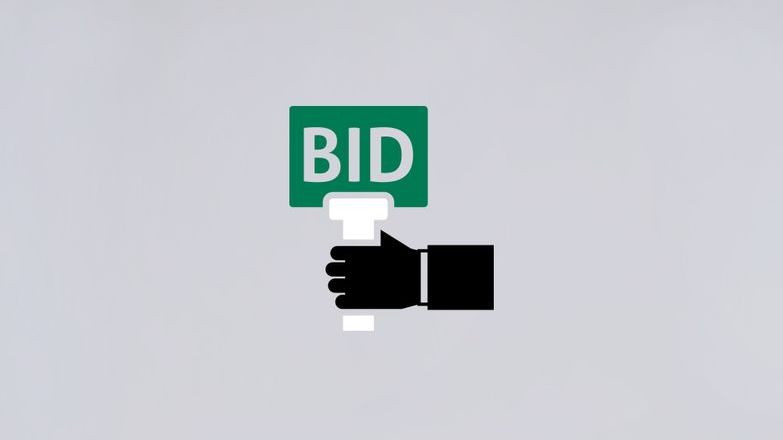 Estate agents and auctioneers need to, in accordance with the Estate Agency Act of 1979, give the best advice to each client so this means all sellers should be advised according to their own specific situation and the type of property they are selling.
A tailored approach to picking the best method in each individual case can pay big dividends, both financially and reputationally. This is especially the case where a property is going to attract lots of interest.
In December 2021, the total property sales in the UK that were sold via auction was just 1.9 per cent. This is possibly down to a lack of education within the estate agency industry because a potential 98.1 per cent of property sellers could benefit from what an auction sale brings.
Types of property
It is best to sell a chain free property and agents need to fully understand the client's situation and if the property is suitable for an auction
It is rarely recommended homeowners who are looking to buy another property and enter a chain should choose the auction route, as there are too many variables. Usually, properties in need of modernisation are best sold by auction or anyone who is looking for a quick sale to free up funds, or if a property has fallen through and a seller needs to secure a sale quickly to keep a chain in place.
Properties in need of modernisation will likely attract three different types of buyers:
Developer/builders who want to do up the property and sell on for a profit
Investors/landlords who want to refurbish the property and let it out for the next five-plus years
Owner-occupiers who are buying it as a first or family home to live there permanently
Types of auction
What are the different auction methods?
Traditional auction
Putting a property into an auction could get it sold before the auction takes place. Potential buyers are free to submit offers in advance, and in some circumstances, a professional auctioneer may recommend acceptance.
For example, where a bid is significantly more than the top price likely to be achieved at auction because the buyer is keen to secure the property, or where a bid is received close to the reserve and there is little other interest in the property and a risk that it may not sell otherwise.
However, there could be fears of auctions going badly, and property will be sold at a knockdown price. A sensible reserve price immediately removes this risk, guaranteeing the minimum selling price that the vendor pre-agrees with the auctioneer prior to the auction date. Property auctioneers can sign contracts on behalf of both buyers and sellers in their absence.
Once a price is agreed at auction, a contract is made, and no further negotiations are possible. However, if the reserve is not met but the property attracted interest, negotiations with potential buyers can then take place, giving the best of both worlds for sellers.
Modern 'online' auction
In a traditional auction, the successful bidder pays a ten per cent deposit on the day and the auctioneer takes a fee of typically one to two per cent from this. If the sale does not proceed as planned, the deposit is lost by the bidder and the balance goes to the seller.
Increasingly, many properties are being sold in what are known as 'modern auctions'. The bidding process is generally online, but the big difference lies in the fee structure. No charge is made to the seller, with the buyer paying a fee of three to six per cent on top of their bid.
Buyers know in advance that they will have to pay this fee and reduce their bids accordingly, just as they would consider any other expenditure they know will be associated with the purchase. The fee is also the amount payable at the time of the auction, and if the sale does not proceed, the auctioneer and agent keep the majority of the fee vs the seller getting the lion's share.
It is easy to see why this method of selling property is attractive to some agents and auctioneers, but while there are few if any benefits for buyers or sellers, this approach is being widely promoted to the detriment of the reputation of property professionals.
Best and final or sealed bids
One way of approaching the sale when a property attracts a lot of interest is to set a deadline for either best and final offers, or sealed bids. These are both variants on the same basic idea of asking all potential buyers to give their absolute best offer, including their circumstances and financial position, by a set date. The vendor is then free to accept the offer which suits them best, which may be based on factors such as potential speed of completion as well as the value of the offer.
Buyers are encouraged to jump straight to their best price without several rounds of back and forth to get there, and some may be encouraged to offer more than they might otherwise do to try and head off the competition.
However, none of the offers is in any way legally binding until contracts are exchanged. The eventual sale maybe for a price significantly different from the accepted bid, as the successful bidder may choose to enter further negotiations to try and reduce the price after having 'won' the initial competition.
If a buyer misses out on several properties sold using this approach, it may be hard to believe that everything is above board, particularly with the agent unable to discuss the other bids. Buyers will wonder if a very small increase in a bid would have secured the property, especially as there is no way of knowing for certain. Even the successful bidder may be unhappy with the process, feeling that they could have bought the property for a lower price and that the bidding system was used to artificially drive offers up.
Formal tenders
Generally reserved for commercial property, formal tenders are a version of the sealed bid process with more of a legal framework attached. Depending on how the terms are drawn up, there may be a financial penalty for pulling out after having an offer accepted, and negotiations after the deadline may not be permitted. This method can offer a little more certainty than sealed bids or best and final offers, but the issues of transparency remain.
---
Are you Propertymark Protected?

If you need a value or auctioneer, look for a Propertymark Protected expert. By using one of our members you are guaranteed to be consulting with a committed professional who will give you up-to-date advice and guidance.