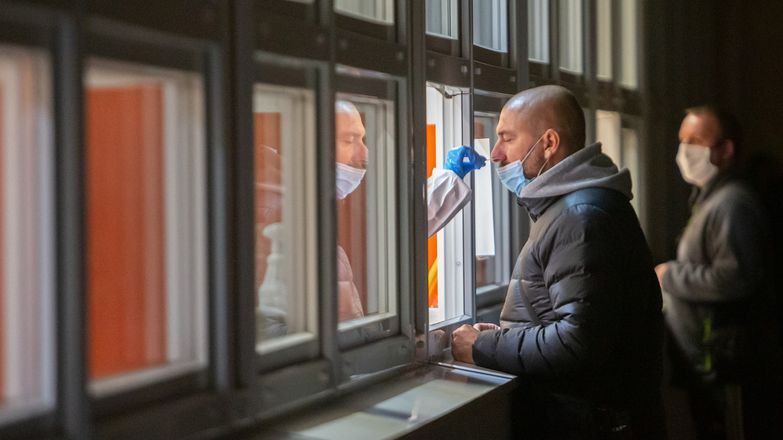 The UK Government wants to ensure those who cannot work from home receive testing to isolate positive cases and break the chain of transmission, enabling essential services and sectors to continue operating.
Current routes for testing
Workplace testing is available, where practical, to both private and public sector organisations employing more than 50 staff. Community testing is delivered through Local Authority maintained sites. It is prioritised according to local needs, primarily people who cannot work from home and unable to access testing provided through their workplace.
Workplace testing
Onsite testing can be accessed by public and private sector organisations with more than 50 staff. Employers can access information and register their interest by visiting the UK Government's dedicated webpage. Once done so, you will be contacted by NHS Test and Trace and invited to a webinar where you can find out more information and decide whether to take part.
Where onsite testing is not practical, workforces should go to community testing sites instead. Organisations with less than 50 staff should also go to community testing sites as well.
Community testing
All community testing sites are expected to go live from the end of February 2021. If you wish to use this route check the DHSC postcode checker on the UK Government website.
This route is expected to cover:
Businesses with less than 50 employees, sole traders, or those who are self-employed
Medium-sized local businesses (generally between 50 - 250 staff) where onsite testing isn't practical
Small or local public sector organisations such as those working in local government either directly or having been commissioned to deliver services on behalf of a local authority
Charity or voluntary groups
Small or local private sector businesses providing key public services and unable to access workplace testing, e.g. waste management, public transport, taxi firms, power, and water companies, etc
Education or childcare settings not covered by existing testing in schools, e.g. private nurseries, children's homes, childminders, etc
Targeted testing for hard-to-reach communities that are at higher risk of infection
Long term plans for home testing
The DHSC intends to roll out home testing as another option available to workforces. The delivery model for this route is currently being worked through in detail. This route will make it easier for employers with dispersed staff or for whom the nature of their work makes workplace testing difficult. The DHSC said it will continue to make the case for this option to be rolled out more widely as soon as possible.
Further information
For employers with less than 50 staff and want to know how to access asymptomatic testing in your community contact: [email protected].
Private or public employers with more than 50 employees and have questions relating to workplace testing, then email [email protected].
For more general queries about how these options for testing might work in practice contact: [email protected].