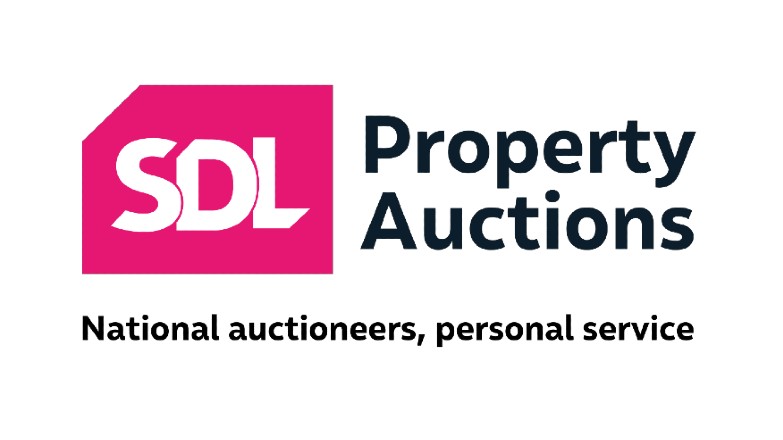 Throughout the pandemic, SDL Property Auctions has continued to innovate to enhance systems and, for those who want it, offer a fully remote buying and selling experience, from expert desktop valuations to virtual viewings and remote bidding.
Andrew explains they are at the forefront of technology, leading the way with innovative solutions to problems presented by the past year, as well as running timed auctions in partnership with estate agents on their website for several years, and 'ballroom' auctions live-streamed with the option of internet bidding for over a decade.
Having these systems in place allowed us to adapt our business in March 2020 quickly and smoothly, to continue operating safely, and provide a much-needed service to both sellers and estate agents. During the first lockdown, when agencies were forced to close and the property market largely ground to a halt, our auction partnerships enabled many estate agents around the country to salvage fall-throughs and potential withdrawals, turning them into sales and providing an invaluable source of income.
Estate agents instrumental in the growth in popularity of auctions
Alongside the love of technology, we are strong believers in the power of human interaction. When working remotely, a chat on the phone or via video takes on even greater significance than normal—something we came to appreciate even more at the start of the pandemic last year. The fact is that while technical solutions can make businesses run quickly and smoothly, there are many occasions when nothing can replace speaking to a real person.
A prime example is where we have built relationships with 1,400 estate agent partners nationwide to sell properties in Timed Auctions, National Property Auctions, and Buy It Now sales, using technology to create bespoke auction websites for partners.
Estate agents have been instrumental in the growth in popularity of auctions among private homeowners, particularly during the pandemic, and the partnerships allow working together for everyone's benefit. Homeowners get a fast, secure sale—our fall-through rates are less than one per cent—and the partner agent gets paid within days of the sale being agreed, instead of having to wait months for the sale to complete as they would on the open market.
Naturally, these partnerships are built on human relationships, making time to chat with agents to help them identify which properties would benefit most from an auction sale. Chatting to the seller is also key because SDL Property Auctions appreciates the process is likely to be uncharted territory and clients will have many questions which they may feel more comfortable asking on the phone than in an email.
Accepting that technology has not been embraced so willingly by everyone and that many buyers and sellers are traditionalists, with some preferring the reassurance of a live auctioneer on the rostrum, so continuing to run monthly live auction events to provide an experience as close to an in-person event as possible has been key. Whilst on the rostrum in our head office auction studio, we can see how people are bidding on screen and can slow down to ensure nobody is left behind.
Similarly, some buyers are uncomfortable with computers or don't have a reliable internet connection, so prefer to bid in our auction events by proxy or via the phone instead. Speaking to the team on the phone provides that all-important human interaction while reassuring the bidder that they will keep up with the pace of the auctioneer.
Technological innovation to streamline the buying and selling process
As pandemic restrictions ease, taking tentative steps towards normal life once again, SDL Property Auctions is taking the most effective technological innovations into the future to create a more streamlined buying and selling process. In doing so, we are confident that auctions will continue to grow in popularity among private homeowners and become a service offered by an increasing number of estate agents.
But no matter how much we come to rely on technology, we will ensure that it in no way replaces the human element which remains so vital to the smooth running of any organisation and, of course, to people's wellbeing.
The UK's most successful live-streamed property auctioneer. We offer a number of different ways in which our customers can buy and sell properties with us via our Auction Events and Timed Auctions. Propertymark members can also benefit from a personalised press release to promote their new white-labelled auction department, alongside the free, white-labelled microsite and collateral.