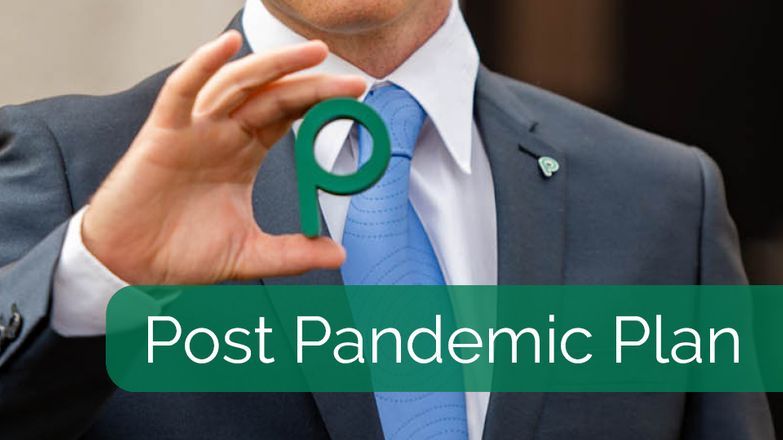 As agents prepare to hit the ground running when social distancing measures are relaxed, this perspective can inform the introduction of new ways of working, which are designed to speed up transactions and improve the offer to prospective clients.
Calculating the cost of processes
Every aspect of your business can and should be reassessed during this period and it is worth using any space in your schedule to question and breakdown your processes to inform your understanding.
For example, do you know what the cost of marketing a single property amounts to? And why should you care? Well, this is one of the key metrics at the heart of any agency, regardless of whether it's a one branch business or a large corporate. Understanding this calculation and the way that investment in different areas of marketing impacts effectiveness could increase the amount of control you have as you start to progress through your post-pandemic planning.
Initially, you need to take into account staff time, portal costs and digital and printed brochures, sign contractors, and other marketing materials but alongside this, you should also consider office overheads, CRM, and related software and support services such as telephone answering.
Planning cash flow
Once you have calculated the cost of marketing a property you can factor this against your existing fee structure, likely volume of instructions and other income streams that you expect to generate on the basis of previous performance and work out what the breakeven point is for the business at set points in the coming months. This will provide figures on how many properties you need to bring to market and when transactions need to complete in order to maintain cash flow and you may even want to introduce a transparent traffic light system to get staff buy-in on progress against these targets. While you may not work out every detail to the nth degree, calculations like this will strip away the red herrings that normally cloud day-to-day outputs in an agency and allow you to concentrate your efforts and staff resource on the priorities that will yield the biggest return.
While your staff has time to reassess, or at the point when you start to prepare for staff to return from furlough, ensure that they are completely clear on the priority areas that you have calculated and are focusing on the transactions that are most likely to complete quickly and bring in fees from new transactions as early as possible.
The Property Information Questionaire (and related Sales Protocol Toolkit) can help with reducing the costs of marketing a property. Supporting a vendor to get all relevant issues accurately recorded with accompanying documentation in place reduces the length of time that a property is on the market in many cases. This reduces the length of time to completion and exchange, payment of fees, and provides a great incentive for prospective clients to go on the market.
PROPERTYMARK POST PANDEMIC PLAN
Propertymark's Post Pandemic Plan articles support agents with their preparations to emerge from the Coronavirus lockdown and prepare them to maximise market potential, add value, and underpin their business.