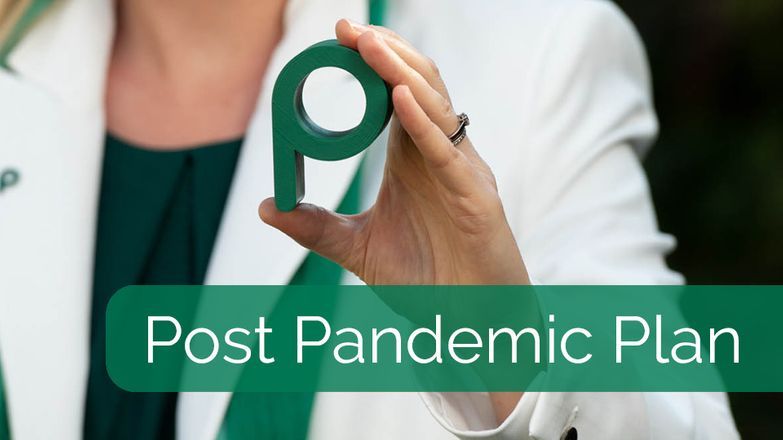 Life for every person has changed significantly due to COVID-19, which has led to changes in the way customers are interacting, purchasing from businesses and gaining information.
The saying "if you keep doing what you've always done, you'll keep getting what you've always got" does not apply anymore. Businesses can no longer continue to work the way they always have done, but instead, will need to make changes. In order to hit the ground running once restrictions on social distances loosen, agencies will need to investigate changes and how their business can adapt to fit.
Brands
Brands are not defined just by their products or services but consist of much more. A brand has its own personality, mission, goals, ethos, and even its own humour.
Agencies should spend time understanding how its communications and messaging alter brand perception by focussing on these three main points:
Understanding the competitive market
Understanding the consumer market
Having a willingness to change
The wider market
Market research (or marketing research) uses different techniques to gather information to better understand a company's target market. Businesses use the information gathered to design better products, improve user experiences, and create marketing messages to attract quality leads and improves conversion rates.
Researching the market
One way for agency's to get great insights into their customers or potential customers is to study websites, research or case studies that their competitors have published.
Agencies should research the competitive market where they plan on doing business and ask themselves questions like:
Who are the big players?
What do they bring to the table?
What unique opportunities are open for you to snatch up?
What threats exist that could impede your path to success?
What benefits can you offer that competitors aren't already offering or aren't offering well?
Researching consumers
Agency's need to research existing customers within the market and potential customers.
Who are they?
What do they want from brands in that market?
What are they not getting that they want and need?
How do they feel about existing brands in the market?
What type of pricing, features and benefits do they want?
The main question a business should need to answer is, who is my target audience and what do they want from me?
Survey your current customers
In light of lockdown and being unable to have face-to-face contact with your customers, surveys are the perfect answer to gain insight. Your customers have purchased your service and are relatively accessible to you and by asking them questions, it will not only provide insight into their decision-making process, but it will also be a great opportunity to gather content for a case study.
This will identify common interests, information sources and challenges and will help better inform future blogs, social media content and future communication with both ongoing and potential customers.
Study your web analytics
With the times we're faced with, the online world has never been so highly regarded, it's the tool that we need in order to function right now. Website analytics provide insights and data that can be used to create a better user experience for website visitors.
There's a ton of data accessible to businesses through web analytics, but are they being used to learn more about buyers and others with shared values and interests? Businesses should ask themselves questions such as:
What are the patterns of visitor behaviour?
Where do they come from?
What keywords did they use to find you?
Where do they go while on the site?
How long do they stay?
What content formats are most popular?
Do these patterns tell you anything about where your customers are in their buying process, or what content is most effective at the different stages of their buying process?
Understanding customer behaviour is key to optimizing a website for key conversion metrics, so use this information to improve your website and landing pages to attract interested potential customers.
PROPERTYMARK POST PANDEMIC PLAN
Propertymark's Post Pandemic Plan articles support agents with their preparations to emerge from the Coronavirus lockdown and prepare them to maximise market potential, add value, and underpin their business.