Fixflo: Repairs and maintenance management software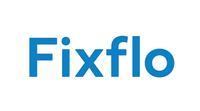 Plus, the software integrates with most property management systems, making adoption a breeze. And, if you have a question or suggestion, a member of the Fixflo team is always there to help. Over 1.2 million units are already using the platform, and Fixflo is constantly finding ways to make your hard-working team even more successful.
What is Fixflo?
Save time and money with Fixflo's smart repair reporting for managed rental properties
Offer to members

There is no setup fee for Propertymark members.
FREE recording: Apr 2023

Webinar: Use automation to increase efficiency without losing the human touch

Hosted by: Milan Sud, Head of Marketplace at Fixflo
Do you see automation as a threat? Organisations across multiple industries are leveraging technology to drive automation throughout their processes to improve efficiency and customer experience. Discover how automation in repairs and maintenance management is opening new doors for property professionals committed to achieving efficiency without distancing themselves from their landlords and tenants.
---